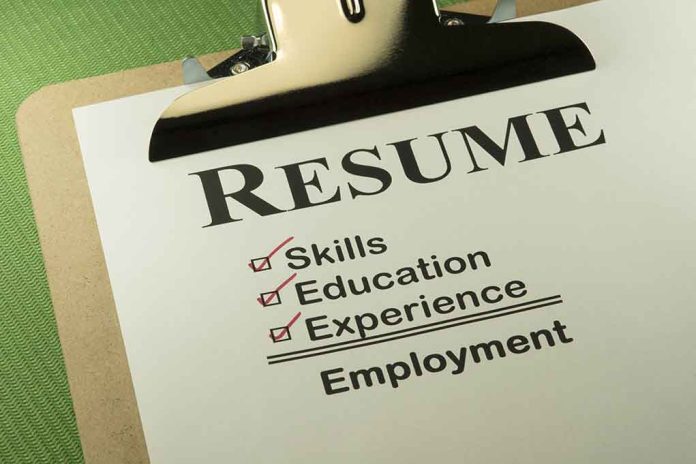 (IntegrityPress.org) – Another Republican congressman has been accused of inflating his professional experience and resume. Representative Andy Ogles from Tennessee is accused of repeatedly misrepresenting himself as an economist, bluffing about his experience in law enforcement, including dealing with sex crimes, and exaggerating his role in fighting human trafficking while representing a nonprofit org. WTVF, a Nashville CBS affiliate, reports that Ogles claimed to be an economist and that he studied policy and economics at Middle Tennessee State University (MTSU), but has never worked as an economist. A 2009 resume and background check indicate that he studied international relations, psychology, and English while at MTSU.
Ogles' office has dismissed the allegations, attributing them to a condensed resume that he used during the campaign trail and saying that they are fueled by political bias. WTVF also reported that Ogles boasted of being a nationally recognized expert on tax policy and healthcare, having been featured in The Wall Street Journal and Investor's Business Daily. The outlet's investigation found that there were only three columns that he wrote while a lobbyist for Americans for Prosperity, and none cited him as an expert in economics.
WTVF also found that Ogles had referred to himself as a former member of law enforcement who had worked in trafficking of children and sex crimes prevention, but it was a temporary position for his local sheriff's office, and he lost the position two years later for not meeting the standards for training or procedure. There is no indication at all from his training or personal files that "international sex trafficking" was something he was involved in with his capacity as a temporary reserve deputy.
Ogles' office said that he spent time "developing his experience in economic and tax policies" while working at the conservative political advocacy group Americans for Prosperity, as well as with economist Arthur Laffer. Ogles, a newer member of congress, gained some recognition quickly as one of the few Republicans seeking to stop House Speaker Kevin McCarthy's acquisition of the role last month.
Copyright 2023, IntegrityPress.org