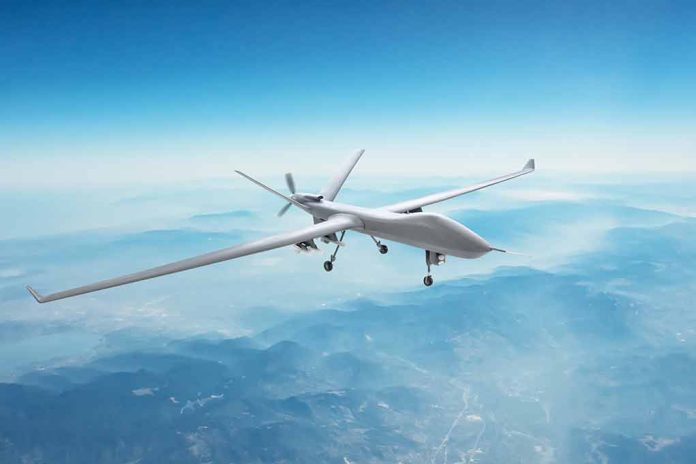 (IntegrityPress.org) – On the morning of Monday, July 24, two Ukrainian-piloted drones crashed into buildings in Russia. Sergei Sobyanin, the mayor of Moscow, stated that there were no casualties and that the crashes happened around four in the morning. The drones struck a business center and another building only a couple of miles away from the headquarters of the Ministry of Defense.
At the same time as the attacks in Moscow, a Ukrainian drone struck an ammunition depot. These drone attacks came shortly after Russian artillery and missiles battered the Ukrainian port city of Odessa for days. In an address following the drone attacks, Ukrainian President Volodymyr Zelenskyy vowed retaliation against Russia.
The uptick in Ukrainian drone attacks coincides with the official ending of the country's recent offensive. Although morale for the operation was high in the beginning, the offensive failed to bring any significant gain.
Ukraine has upped the ante lately by more frequently attacking targets in Crimea. The Kerch Bridge, the only direct connection to mainland Russia from Crimea, was recently attacked for the second time this year, causing moderate damage and a complete stoppage of traffic on both sides.
According to Zelenskyy, this attack was justified. He stated the bridge is a tool being used by Russia in their invasion and attacks on the country. Provided that the bridge still serves a military purpose to Russia, it remains a likely future target for the Ukrainian army.
Both countries have also recently started using cluster munitions. This marks a dangerous escalation in which the dictation of weapons involved with the conflict is decided by what the other side uses, and not international law.
Russian President Vladimir Putin has recently threatened Poland as well, stating that Poland's western territories were a "gift" from Stalin and that Russia will soon "remind" them of that. With the Wagner mercenary group now in Belarus, it is not clear how the future of the conflict will play out.
Copyright 2023, IntegrityPress.org