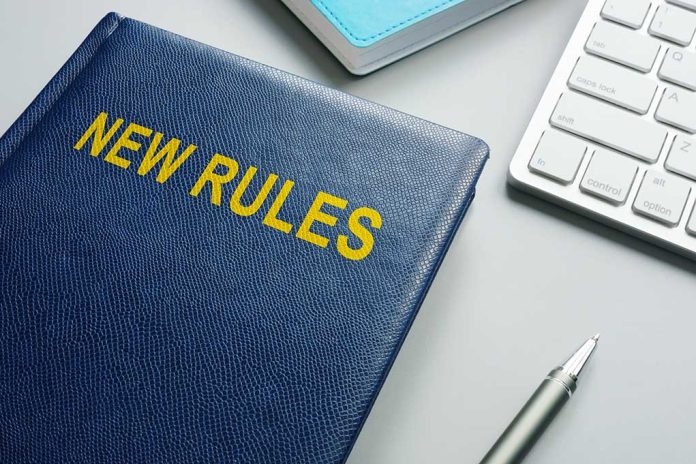 (IntegrityPress.org) – The Biden administration is introducing new regulations to expand the definition of sexual discrimination under Title IX to include gender identity. This would prevent schools and colleges from enforcing a "one-size-fits-all" policy that bans transgender athletes from playing on teams that align with their gender identity. The proposed regulation, if enacted, would make it plain how Title IX relates to gender criteria and what obligations institutions have to uphold the nondiscrimination mandate of Title IX. The administration believes that school sports teams provide students with valuable opportunities to learn about teamwork, leadership, and physical fitness.
The proposed rule acknowledges that some schools may adopt policies that limit transgender students' participation, particularly in competitive high school and college athletic environments. It would give educational institutions a framework for creating eligibility standards that safeguard students from being denied equitable access to sporting opportunities while allowing them the freedom to create their own participation guidelines.
The proposed rule is meant to strike back politically against Republican-controlled states that have sought to exclude transgender athletes from participating in varsity sports that correspond to their gender identity. The plan would be incorporated into Title IX, the important gender justice law passed in 1972. The project will nevertheless go through a protracted approval procedure and almost certainly encounter criticism from opponents.
Many conservative groups have pushed back against the plan, arguing that the president does not have the legal authority to make changes to Title IX. They worry that permitting biological male transgender people to play women's sports, use private facilities, and occupy common areas with female students will violate Title IX regulations. More than two dozen organizations wrote to President Biden earlier this year, expressing their concerns that the upcoming rulemaking on athletics will degrade Title IX's sex-based protections by conflating gender identity with them.
Education Secretary Miguel Cardona supports allowing biological male transgender people to participate in women's sports.
Copyright 2023, IntegrityPress.org