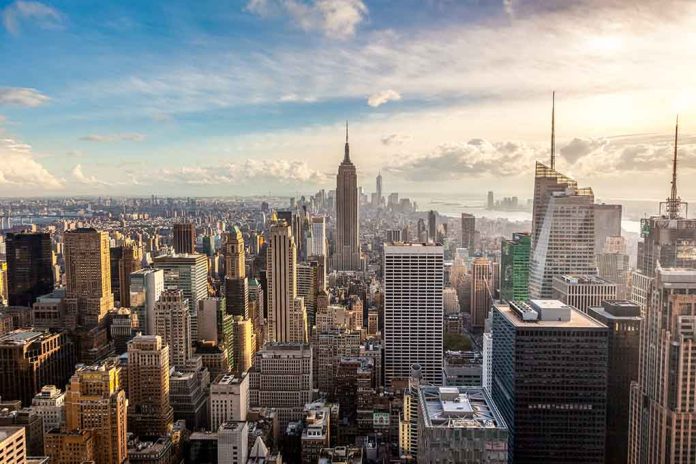 (IntegrityPress.org) – The New York Attorney General who initiated her state's civil fraud proceedings against former President and business titan Donald Trump now has another corporate behemoth in her sights. On November 15, Letitia James announced that her office had filed suit against PepsiCo, though not for reasons of financial chicanery.
The AG instead intends to hold the international conglomerate to account for what she insists is their role in regional pollution. According to James, the company's single-use plastic bottles have clogged the Buffalo River, caused environmental damage to the surrounding area and endangered the region's overall public health.
If she's successful, Pepsi will be obligated not only to clean up the river, but to also pay punitive damages and place warning labels similar to what is found on cigarette boxes on the outside of their drinking containers. The warnings in question would reportedly detail the health hazards Pepsi's packaging poses to the environment.
According to a study that ran from 2013 to 2022, around 80% of the total waste collected from the Buffalo was said to be plastic, a significant portion of which was allegedly attributable to PepsiCo. The regional water protection group responsible for compiling the study's data, Buffalo Niagara Waterkeeper, claimed that 17% of the litter was from the company.
BNW's executive director, Jill Jedlicka, praised the attorney general's move and said concerned leaders had fought for over half a century to secure several hundred million dollars in cleanup funding for what she said was the area's abundance of toxic pollution. Though she did not reference Pepsi by name, Jedlicka added that her organization would not remain silent so long as producers of single-use plastics continued to pollute waterways.
James' lawsuit further accused company executives of misleading both the public and legislators about the real extent and success of their recycling programs. Pepsi's website says they hope to use nothing but reusable, compostable, biodegradable or recyclable packaging by 2025.
Copyright 2023, IntegrityPress.org