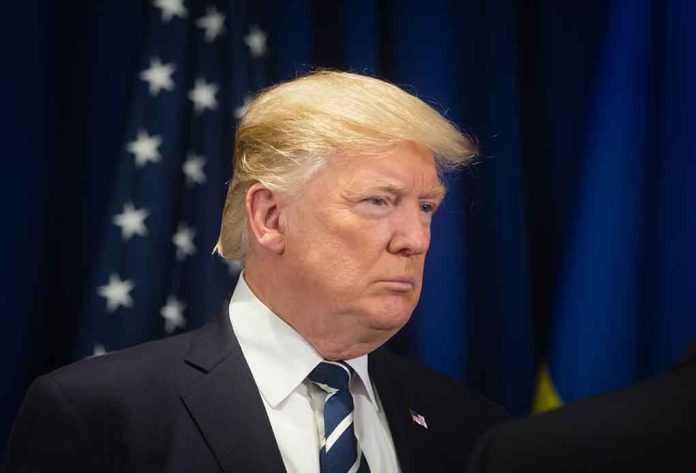 (IntegrityPress.org) – Donald Trump has had his share of detractors over the last number of weeks. Since the poor Republican performance in the midterm elections in November, many GOP voters and commentators have questioned whether his presence in the party is more of a burden than an asset. Several of his hand-picked Senate candidates, like Herschel Walker and Dr. Mehmet Oz, failed to pick up seats, leaving Democrats in charge of the chamber. Yet, a new favorability poll has brought some good news for the former president.
How Did the Poll Work?
The Harvard CAPS/Harris Poll survey sought input from 2,212 individuals nationwide registered to vote. It asked them about their feelings regarding a large number of leading political figures, including Trump, President Joe Biden, Florida Governor Ron DeSantis (R), former Democratic Secretary of State and failed presidential candidate Hillary Clinton (D), Senator Bernie Sanders (I-VT), and Senate Minority Leader Mitch McConnell (R-KY).
The study asked participants to pick from a range of options regarding how they viewed each figure; these were "Very Favorable," "Very Unfavorable," "Favorable," "Unfavorable," "No Opinion," and "Never Heard of Them."
The poll then handed a net favorability score to each figure, calculated as the gap between the number of respondents who viewed the person favorably and the number who viewed them unfavorably.
Trump Has Better Favorability Than Some of His Chief Political Rivals, Study Finds
The survey found that Trump had among the most positive favorability ratings. His net rating was still negative (-5), with 49% of respondents viewing him unfavorably and 44% viewing him favorably.
The next most popular name on the list, in terms of favorability, was Bernie Sanders, with 43% of respondents viewing him favorably. Joe Biden was next, also with a rating of 43%. It is notable, however, that Sanders' net favorability rating was +2, putting him ahead of Trump in this regard.
Mitch McConnell was among the worst performers on the poll, with just 25% of poll participants saying they viewed him in a favorable light. His net favorability was -24. Hillary Clinton also finished poorly, with a favorability rating of 37% and a net favorability of -14.
Trump's results were more polarized than many others on the list; 25% said they had a very favorable view of him, while 38% said they viewed him very unfavorably.
Are you surprised by the results of this study, given the criticism Donald Trump has recently faced in the media and elsewhere? What bearing might these results have on the unfolding race for the White House in 2024?
Copyright 2022, IntegrityPress.org