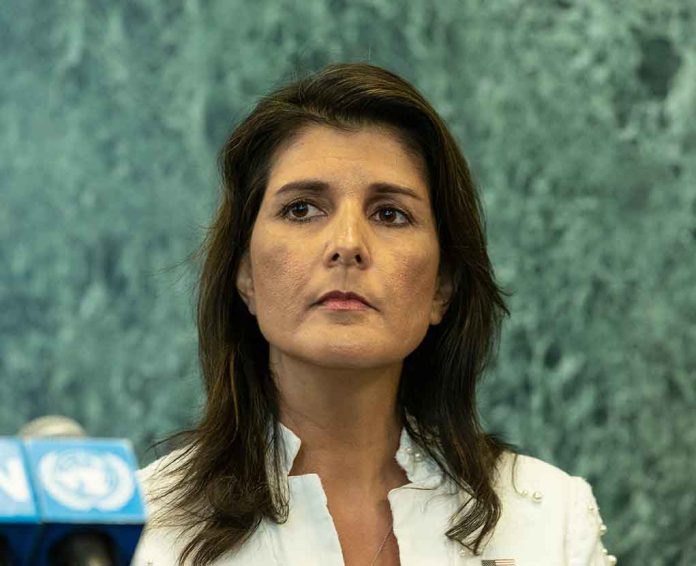 (IntegrityPress.org) – Nikki Haley, GOP hopeful for the 2024 presidential race, declined to endorse a ban of abortion on the federal level, saying that it's very dishonest to promise such an unrealistic goal to the American people.
Haley, who previously served as ambassador to the United Nations and governor of South Carolina, emphasized the importance of being truthful with the American people regarding the political realities of passing such legislation. She pointed out that to establish a national standard on abortion, a GOP house Majority, 60 pro-life senators and a president who actually supports such a move would be required. She noted that the Republicans have not had 60 pro-life senators in a century, making it unrealistic to believe that a Republican president could ban all abortions.
Haley proposed an alternative approach, suggesting that a national consensus should be made to address the issue of late-term abortions. She acknowledged that a Democrat president could not ban pro-life laws in states either. According to Haley, the focus should be finding common ground and restricting abortions from beyond a certain point.
Reproductive rights emerged as a significant topic during the November midterms, following the Supreme Court's decision to overturn the abortion restrictions outlined in Roe v. Wade. The GOP's reluctance to moderate its anti-abortion stance was seen as a contributing factor to their inability to secure a decisive victory over Democrats and the first-term president. Haley's stance, which strikes a balance between ambivalence toward abortion on the national level and anti-abortion beliefs at the state level, will influence how she engages with other Republican candidates.
Although Haley launched her campaign in February, positioning herself as a candidate for a "new generation," she has encountered challenges due to low public recognition and polling averages placing her at 4.2%. Despite her previously hardline stance, Haley is now attempting to present a softer image by distancing herself from discussions of a federal abortion ban.
Copyright 2023, IntegrityPress.org