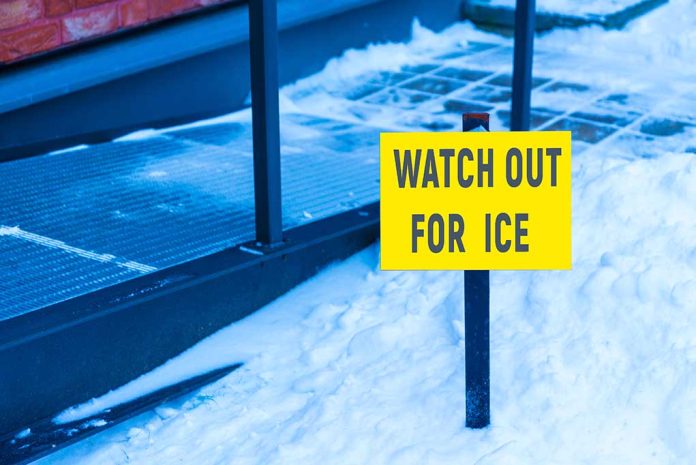 (IntegrityPress.org) – A measure presented in the North Carolina Assembly would compel sheriffs to help with Immigration and Customs Enforcement as part of a nationwide Republican push for state and local police to do more to arrest and deport illegal immigrants. The new bill also requires sheriffs to comply with ICE detainer requests, which ask that prisoners be transferred into ICE custody after being released from jail.
The law was proposed in response to sheriffs who have refused to assist with immigration enforcement.
The bill states that if a prisoner is not a legal resident of the United States, the sheriff must notify ICE before ever allowing them to enter their facilities.
According to ICE, they will put a detainer on those arrested on criminal charges and for whom it has reason to think they are subject to deportation by the Immigration and Nationality Act to take custody of them in a secure location.
In 2022, when Texas and Arizona started busing immigrants crossing the southern border into the nation into sanctuary cities like New York City, Washington, D.C., and Chicago, the issue of sanctuary cities became a contentious political issue.
The growth of "sanctuary" counties, which refuse to cooperate with ICE and expressly refuse to respect detainers, has created a significant immigration problem.
Proponents of "sanctuary" areas argue that they encourage illegal immigrants to cooperate with law enforcement on other concerns without fear of deportation and enable them to get the services they need without fear.
Amid worries that such sanctuary communities are fueling the continuing migrant crisis, and allowing illegal aliens to have free rein in those areas without regard to their affect on the community.
State Representative Destin Hall said it is disappointing that these tiny group of "woke sheriffs" are intentionally choosing to put politics before public safety.
Copyright 2023, IntegrityPress.org