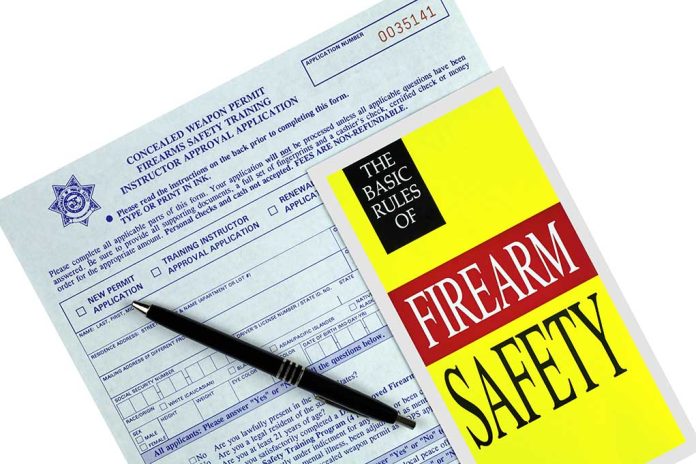 (IntegrityPress.org) – North Carolina residents can now purchase pistols without a permit, after the Republican-controlled state legislature overrode Democratic Governor Roy Cooper's veto. The House voted 71-46 in favor of overriding the veto, the day after the Senate voted 30-19 in favor of the same move. Though Republicans hold a supermajority in the state Senate, they did not have one in the House. However, three absent Democrats allowed the override to go ahead.
Pro-gun advocates have long sought to ease permit requirements, but the move comes following a recent school shooting in Nashville, Tennessee, that killed six people, including three nine-year-old children. Under the previous legislation, individuals who were under indictment or convicted of a felony, unlawful drug users, fugitives, illegal aliens, and those who had renounced US citizenship or were adjudicated mentally incompetent were barred from obtaining a permit.
Although federal background checks are still required for purchases of handguns from licensed dealers, the new law will become effective right away. The law also broadens the ability of concealed carry permit holders to carry handguns in places of religious worship located on privately-owned educational property. The legislation exempts properties owned by local boards of education or county commissions, as well as public and private institutes of higher education and premises where notices prohibit firearm possession.
The law also permits more individuals with concealed carry permits who work for law enforcement organizations but are not sworn officials to carry weapons in various jails and other detention facilities. Additionally, it creates a statewide initiative to educate the public about firearm safe storage.
Tim Moore, the speaker of the North Carolina House, claimed that by eliminating the obsolete handgun permit system, the act protects North Carolinians' Second Amendment rights. Cooper expressed his frustration with the move, stating that Republicans had prevented debate on the override from taking place. He tweeted that allowing known domestic abusers and mentally ill people to purchase handguns put communities at risk.
Copyright 2023, IntegrityPress.org