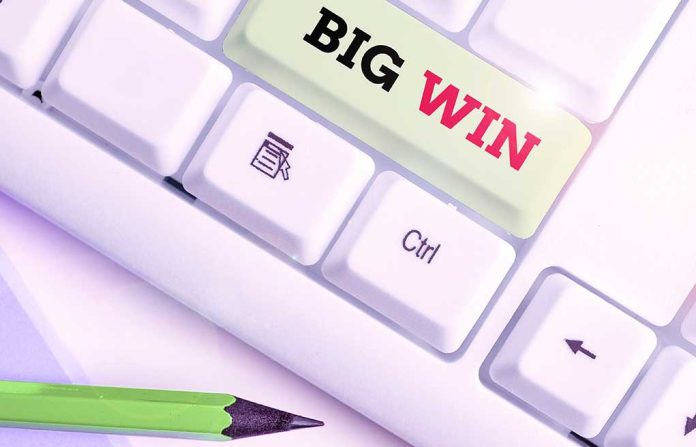 (IntegrityPress.org) – In August 31, New York City's mayor begged the federal government to fast-track migrant work permits. As of an October 2 announcement from New York Governor Kathy Hochul, it appears that Eric Adams will get his wish at least partially fulfilled.
While speaking at a press conference, the state's highest-ranking Democrat told reporters that she would be opening 18,000 jobs from the private sector to eligible migrants and asylum seekers. The Big Apple is currently hosting at least 125,000 illegal aliens and as many as 10,000 are arriving each month.
If all 18,000 of Hochul's jobs are filled, it will still leave 86% of the city's current migrant population unemployed. Statistics aside, the governor said the NY Department of Labor had discovered the almost 20,000 gigs across a number of industries at 379 separate companies.
Around 24% of the openings are in food service and another 21% are in the healthcare field. The manufacturing industry will provide 10% of the jobs and administrative support positions will account for 10% of the positions. Hochul did not indicate where the remaining percentage would be allocated.
The governor said the state was obligated "to manage" the crisis and that prior to her announcement, the "125,000" migrants in NYC had "not been eligible" for work permits. As a result, she acknowledged that the immigrant population had put a severe strain on the city's "public support" infrastructure. The scenario "is not" something that is "a sustainable dynamic," she said.
In a moment that may remind some of Mayor Adams' previous plea for assistance, Hochul followed up her words by saying that she planned to "continue to press" the Biden administration "and Congress to" speed up the work permit approval process.
Eric Adams has chosen to spend this week traveling to a number of South American nations in an effort to discourage migrants from illegally coming to the United States.
Copyright 2023, IntegrityPress.org