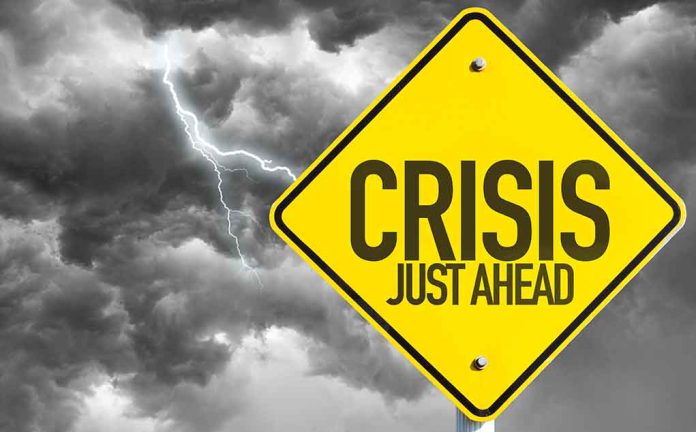 (IntegrityPress.org) – Colorado has sent busloads of migrants to New York City prompting sharp rebukes from NYC Mayor Eric Adams, who stated the move was "unfair to local governments that have to take on this national obligation." And the situation just keeps getting worse.
Colorado Governor, Democrat Jared Polis, defended his decision to send illegals to the city. He noted that 70% of migrants in Colorado did not intend to settle permanently. Instead, when questioned, migrants made it clear that major blue cities like New York City, Chicago, Atlanta, and Miami were their destinations.
In helping migrants reach their preferred destination, Polis has softly emulated Republican Governors Greg Abbott and Ron DeSantis, who have bussed and flown migrants to blue metropolises.
While federal schemes distribute migrants throughout the United States, they rarely stay in poor regions with few public benefits.
New York City has received at least 30,000 "asylum seekers" from other states in the country, and its resources are stretched to the breaking point. The migrants, most of whom have their origin in South and Central America, have thrown themselves completely upon New York's mercy. The city is now scrambling to provide for "asylum seekers that are in need of not only shelter or food, education for children, healthcare, some of the basic items that are needed."
Adams has admitted that his government will be less able to meet its obligations to local New Yorkers because of the migrant crisis, and that New York's public safety is threatened. At the same time, though, Adams has yet to condemn the influx of illegal aliens over the southern border, and President Joe Biden's policies that have facilitated it.
The costs related to New York's self-imposed obligations towards migrants is projected to top $1 billion dollars a year at current levels, and the number of migrants keeps on growing.
$275 million of that has been spent on housing 5000 migrants in hotels on a massive six-month contract. Families are prioritized for hotel rooms, with single men having to make do in overflow camps.
Despite NYC's massive commitments to asylum seekers, many are still dissatisfied. A migrant in the camp said: "We do not want to sleep there like some dogs. We want a better quality of life."
Copyright 2023, IntegrityPress.org