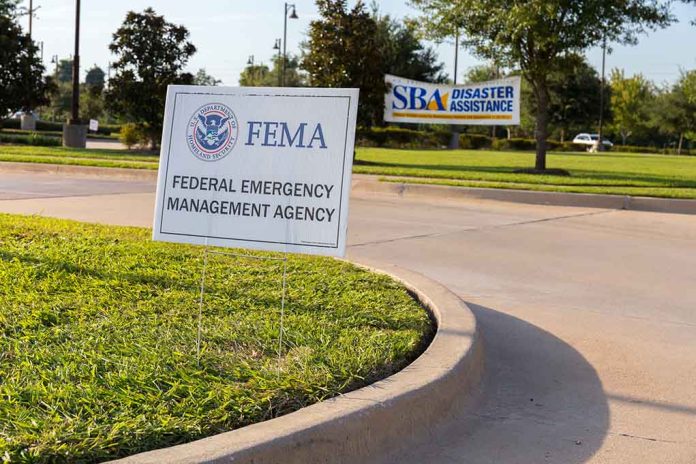 (IntegrityPress.org) – Governor Mike DeWine's request for disaster assistance from the federal government following a train derailment and release of toxic chemicals was denied by the Biden administration. The Federal Emergency Management Agency, also known as FEMA, rejected Ohio's application, saying that the incident does not qualify as a typical disaster for which it typically provides assistance.
However, FEMA stated that it is in constant communication with Ohio's Emergency Management Agency and is coordinating with the Environmental Protection Agency, Department of Health and Human Services, and the Centers for Disease Control and Prevention to help test water and air quality and conduct public health assessments.
The derailment occurred on February 3, 2023, in East Palestine, Ohio, when a train from the Norfolk Southern Railroad carrying a colorless and hazardous gas, vinyl chloride, derailed. The company released gas from the derailed cars, leading to the release of other dangerous chemicals into the air, to prevent a catastrophic explosion. Local residents were evacuated during the release and allowed to return on February 9, with the assurance that the area was safe.
The office of Governor DeWine then publicly stated that FEMA informed him that Ohio was not currently eligible for aid. Nevertheless, the governor will keep coordinating with FEMA to decide what assistance can be offered. DeWine's office added that the governor secured some health assistance from the Department of Health and Human Services to aid local residents with any medical care costs arising from the incident.
Norfolk Southern has also provided financial assistance to the affected neighborhood, but the DeWine administration stated that it would hold the company accountable to ensure that it continues to support the community. The Ohio attorney general's office would intervene if Norfolk Southern failed to follow through on its relief efforts.
Health officials have indicated that the tests conducted have shown that the area is safe, but experts have raised concerns about the air quality and advised residents against Norfolk Southern's attempts for compensation.
Copyright 2023, IntegrityPress.org