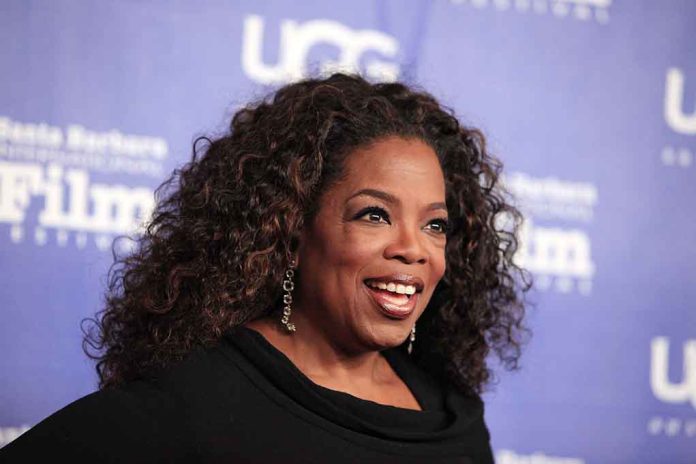 Oprah Inserts Herself In Royal Family — INSTANTLY Regrets It
(IntegrityPress.org) – Following Prince Harry and Meghan Markle's dramatic departure from Britain's Royal Family in 2020, one of the most impactful chapters in the saga was the pair's interview with Oprah Winfrey last year. Many felt the show was one-sided and unfair to Queen Elizabeth II and other senior Royals. The American TV personality recently commented on the family's dynamics following the queen's passing.
On Sunday, September 11, Extra published an exclusive interview with Oprah in which she expressed her hope the family would have "an opportunity for peacemaking" following the monarch's death. She said the passing of a relative is often an occasion for bonding, noting the recent death of her own father.
Twitter users were quick to criticize the 68-year-old television host over the comment. Many expressed their beliefs that Winfrey had only served to widen the divide between Harry and Meghan and the rest of the Royals.
'She forgets she started this': Backlash over Oprah Winfrey's 'cheek' for saying she hopes Queen's death will help Harry and Meghan make 'peace' with The Firm https://t.co/KlGgIYwL4a

— Daily Mail U.K. (@DailyMailUK) September 13, 2022
Tony Parsons, a guest on the TV show of famed UK journalist and Royals fan Piers Morgan, summarized the views of many British people on Oprah's interview in the clip below. Parsons suggested she should have been much less accommodating to Harry and Meghan during the conversation.
"Oprah looked like the worst journalist in the world."

Tony Parsons criticises the Hollywood heavyweight for leaving Harry and Meghan "completely unchallenged" during their infamous interview.@TonyParsonsUK | @piersmorgan | @TalkTV pic.twitter.com/U8fO3K4HI9

— Piers Morgan Uncensored (@PiersUncensored) September 14, 2022
What do you think? Should Oprah have kept her view on this subject to herself? Reply to your email or send a message to contact(at)integritypress.org to let us know your thoughts!
Copyright 2022, IntegrityPress.org