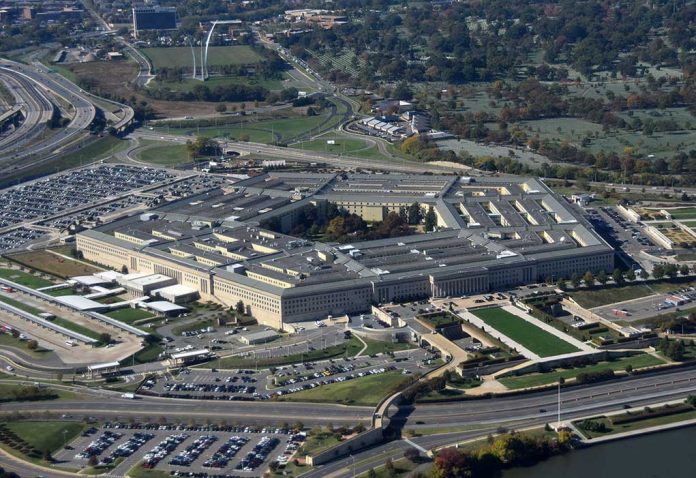 (IntegrityPress.org) – Sean Kirkpatrick, the director of the Pentagon's Anomaly Resolution Office, told a Senate Armed Services subcommittee that the US government is keeping track of over 650 possible occurrences of unexplained aerial phenomenon (UAP), popularly known as UFOs. This is a significant increase from the 350 cases that were mentioned in the unclassified intelligence report on UAPs released earlier this year. Kirkpatrick shared that his office has prioritized about half of the cases for further investigation. He also highlighted the role his office plays in identifying emerging foreign technologies, such as the high-altitude surveillance balloon from China that flew over US airspace in February.
Kirkpatrick showed two declassified videos to the subcommittee. The first footage showed a tiny ball passing past a MQ-9 drone's camera in the Middle East in 2022. The drone followed the object, but there was no other evidence beyond the video. The second video from South Asia earlier this year showed an object flying by two MQ-9 drones, with one capturing video appearing to have a propulsion trail behind it. Kirkpatrick explained that after analyzing the video frame by frame, his office determined that it was a "shadow image" caused by the heat signature off the engines of a commuter aircraft flying nearby.
During the hearing, senators asked Kirkpatrick about the possibility of emerging technologies from foreign countries, particularly Russia and China. He expressed concern that some of the cases could be evidence of potential technological advancements that could be employed against the US. However, he clarified that he has no evidence to support these claims and hands such cases over to the intelligence community for further investigation.
Kirkpatrick also reiterated that there is no credible evidence of extraterrestrial life or off-world technology in the sightings. While the public's focus is on the possibility of UFOs- his office's focus is to identify any threats posed by emerging technologies from foreign countries.
Copyright 2023, IntegrityPress.org