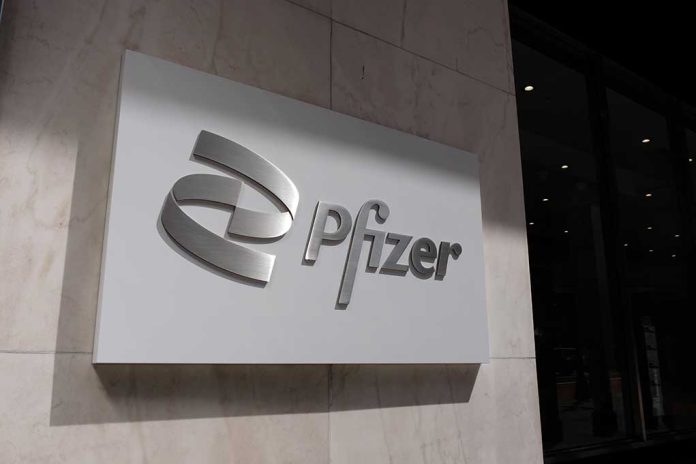 (IntegrityPress.org) – There has long been controversy in American society over the influence of so-called "Big Pharma" companies' influence over the American public's health, as well as the political landscape. Many worry that major pharmaceutical companies have too much power regarding the administration of life-saving medications and that the country's political elites are afraid to challenge them. New reports have revealed that pharma giant Pfizer has donated significant amounts of money to a GOP organization in Kentucky, causing a nationwide controversy.
The revelation arose when the Republican Party of Kentucky Building Fund submitted a report regarding its fourth-quarter donation records to the Kentucky Registry of Election Finance (KREF) on Tuesday, January 3, a day after the official deadline for the filing. The record showed that Pfizer handed the organization $1 million throughout the reporting period.
Why is the Kentucky GOP accepting money from Pfizer?https://t.co/qekIuvIoKM

— Daily Caller (@DailyCaller) January 10, 2023
A spokesperson for the GOP in Kentucky, Sean Southard, provided some background information to the Kentucky Lantern for an exposé. Southard revealed the organization needed to enlarge its headquarters to deal with an expansion of the Republican Party in the state. The party reported in 2022 that it had purchased a vacant lot next to its original Kentucky headquarters building to expand the facility. Southard stressed that the GOP had obeyed all relevant state and federal laws while collecting donations to fund this project. He noted that these rules mandate that all the money must go towards construction and cannot support political campaigns.
Pfizer's donations comprised just a fraction of its overall spending on political contributions and lobbying last year, the Daily Caller report revealed. The pharma company spent $11.6 million lobbying the federal government and contributed $1.6 million to various political causes. The corporation reportedly had revenues of $81.3 billion in 2021, almost double what it took in the previous year.
Copyright 2023, IntegrityPress.org