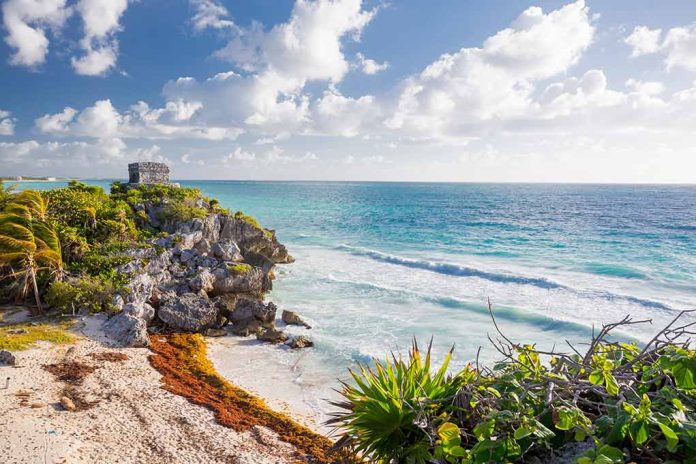 (IntegrityPress.org) – The main person of interest and suspect regarding the disappearance in 2005 of Natalee Holloway in Aruba, Joran Van Der Sloot, has reportedly confessed to killing her and disposing of her remains. He has also agreed to plead guilty to charges of attempting to extort money from the teenager's mother several years later, according to a US judge who made the revelation on Wednesday.
This sentence will be concurrent with the 28-year sentence he's serving in Peru for the 2010 murder of Stephany Flores.
The sentencing judge, Anna Manasco, took Van der Sloot's confession to Natalee Holloway's murder and the disposal of her remains into account when delivering the sentence. She strongly condemned his actions, mentioning that he brutally murdered two young women who rejected his sexual advances, albeit in different instances.
Natalee Holloway vanished during trip with her friends for high school graduation. She was seen for the last time when she left a bar with Van der sloot. He was questioned, but never got formally charged. Even though a judge officially declared Natalee Holloway dead, her body has never been located.
The federal courthouse was swamped with a large media presence well before the hearing began.
Holloway's family has been seeking answers about her disappearance for years. Over time, Van der Sloot offered differing accounts of the night in Aruba when Holloway vanished. Federal investigators claimed that Van der Sloot provided a false location of Holloway's body during a 2010 FBI sting that recorded the extortion attempt. At the time of the disappearance, the case was one of the most followed in the US.
Van der Sloot had relocated from Aruba to Peru before he could be apprehended in connection with the extortion case. The Peruvian government temporarily extradited him to the US for trial, and US authorities agreed to return him to Peruvian custody once his case is concluded, according to a resolution published in Peru's federal register.
Copyright 2023, IntegrityPress.org