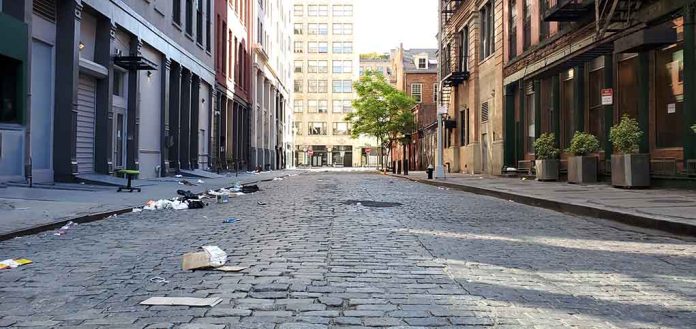 Saliva Trace on Sidewalk Helps Police Solve 2 Murders
(IntegrityPress.org) – In California, spitting in public can lead to a hefty fine. For one man in Los Angeles, leaving spit on a sidewalk could end up costing him his freedom — for life. Investigators used saliva collected publicly to connect Geovanni Borjas, 37, to a pair of gruesome, previously unsolved murders.
Decade-old rapes and murders solved after police collect DNA sample from a suspect who spit on the sidewalk https://t.co/QYvg5UGFmc

— TheBlaze (@theblaze) November 2, 2022
On October 31, Borjas pleaded no contest to two counts each of rape and murder and one count of kidnapping. His victims, 17-year-old Michelle Lozano and 22-year-old Bree'Anna Guzman disappeared at different times in 2011, creating a buzz about a possible serial killer on the city's east side. It wasn't until 2017 that police announced they had a DNA match and a suspect.
For only the second time in LAPD history, investigators solved the murders using a familial DNA lead. A partial match came back to Borjas' father, in prison for unrelated crimes, leading cops to zero in on his family members who might be the exact genetic fit. The spit provided the perfect opportunity to test his DNA.
Borjas now faces life without parole at his upcoming sentencing on December 12.
The other case solved using familial DNA was the "Grim Sleeper," serial killer Lonnie Franklin, Jr. Cops nabbed his genetic profile from a discarded pizza crust.
Copyright 2022, IntegrityPress.org