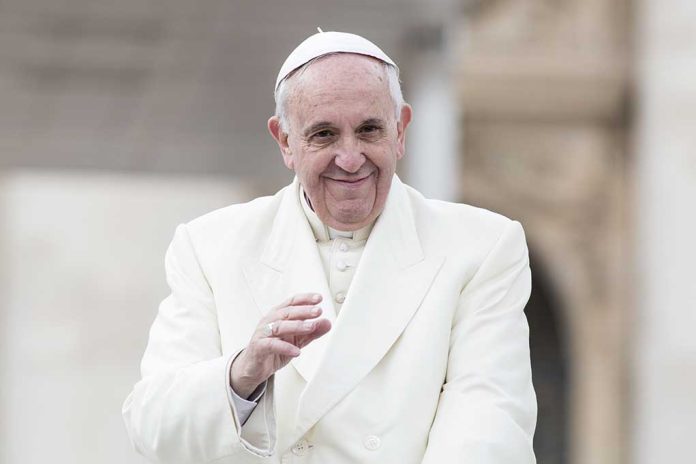 (IntegrityPress.org) – Pope Francis has called on global leaders to advocate for peace and humanitarian assistance in Gaza and Sudan. During the Angelus in St. Peter's Square on November 12, he stressed the urgency of promptly aiding the injured and safeguarding civilians in Gaza.
The Pope urged an increase in humanitarian aid for the affected population, including the release of hostages, encompassing the elderly and children. He strongly emphasized that violence is not the answer and that all of the problems regarding the conflicts can be solved through dialogue.
The Pope also spoke about the ongoing war in Sudan, which has resulted in over 9,000 dead and 5.6 million displaced persons since April. He urged Sudanese officials to look for peaceful solutions and an end to the violence. He also made an appeal to leaders in the area to help those who are suffering get access to humanitarian supplies.
The Pope underscored that all humans matter regardless of their religious or ethnic background, and he called for prayers and efforts to prioritize humanity over evil. Francis emphasized the critical need for global peace, saying that it is imperative to have peace to move forward.
Previously, the Pope advocated for a cease-fire during discussions regarding the conflict with President Biden.
Additionally, the Pope expressed empathy for the challenges faced by Ukraine, specifically mentioning a group commemorating 400 years since the martyrdom of St. Josaphat, a Basilian monk born in Ukraine. He urged people not to overlook the difficulties encountered by Ukraine, as the war is stuck in a bloody stalemate.
The Pope also acknowledged the severe conditions in Gaza caused by the conflict initiated by Hamas on October 7. He said residents in Gaza, are grappling with shortages of essential resources, and he called for immediate measures to address the humanitarian crisis resulting from the ongoing violence, especially now that Israel has launched an incursion into the region.
Copyright 2023, IntegrityPress.org