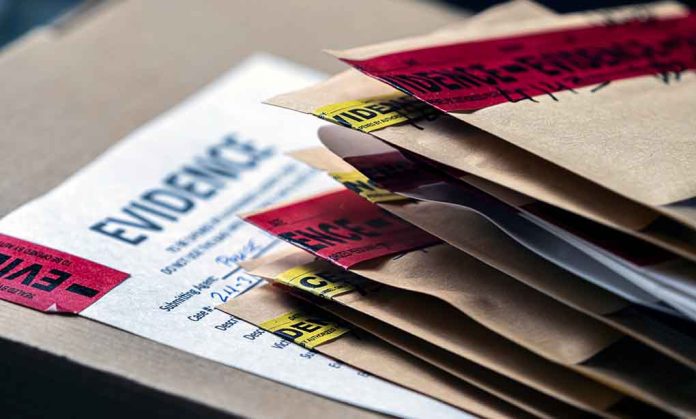 (IntegrityPress.org) – The U.S. Coast Guard announced on Wednesday, June 28, that human remains have likely been found in the wreckage of the submersible that imploded during a dive to explore the Titanic. The revelation followed the arrival of debris from the submersible, called the Titan, in St. John's, Newfoundland. The wreckage, which was collected from the depths of the North Atlantic, was transported to a Canadian Coast Guard pier.
Examining the recovered wreckage is a crucial part of the investigation into the cause of the Titan's implosion, which resulted in the deaths of all five individuals on board. The extensive search and subsequent recovery of debris from the 22-foot vessel captivated global attention. Coast Guard Chief Capt. Jason Neubauer emphasized that there is still much work to be done in understanding the factors that led to the tragic loss of the Titan and preventing similar incidents from occurring again.
The analysis of the retrieved debris could provide valuable insights into the circumstances surrounding the collapse of the submersible. It is possible that electronic data recorded by the submersible's instruments may also shed light on the incident. The submersible, that was owned by Oceangate, lost communications with the ship that had brought it to the wreck of the titanic, about 2 hours into the descent.
It was officially reported as missing eight hours after communication was lost. The U.S. Navy had previously detected a loud noise consistent with an implosion, but at the time, it was inconclusive, leading to continued efforts to locate the submersible and its passengers.
The submersible's disappearance and the subsequent search for it became a viral topic on all social media platforms for the week it was happening. Many people were proposing theories on how they could, or couldn't, be alive, others were saying that the news coverage of the event was so popular simply because there was another coverup going on at the time. 
It was finally discovered that they had perished, and so the search was turned into a recovery mission.
Copyright 2023, IntegrityPress.org