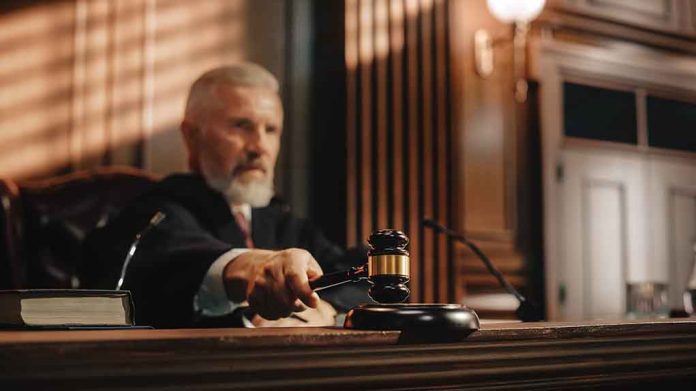 This 1999 MURDER Conviction Might Be Vacated
(IntegrityPress.org) – The first season of the "Serial" podcast, a true-crime production, tells the story of Adnan Syed. A court convicted him of murdering his ex-girlfriend Hae Min Lee in 1999 and sentenced him to prison over two decades ago, despite his unwavering insistence that he's innocent.
Authorities recovered Hai Min Lee's body from a park in Baltimore, showing signs of strangulation, which they determined was her cause of death. She was 18 years old at the time of her murder.
In a stunning move, prosecutors working on the case have now filed documents with the court to vacate Syed's conviction.
Might Adnan Syed Walk Free?
The Baltimore State's Attorney's Office submitted an application to the Baltimore City Circuit Court on Wednesday, September 14, seeking the vacation of Syed's sentence, according to a report by The Baltimore Sun. This decision follows an investigation that lasted a year and produced new evidence.
Significantly, the probe identified two other suspects in Lee's murder and also revealed prosecutors working the case at the time were aware of them. However, they failed to turn that exculpatory information over to Syed's defense team as required by law.
One of the newly uncovered suspects allegedly threatened to kill Hae Min Lee. Additionally, authorities convicted multiple suspects of carrying out various kinds of assaults on women. Witnesses spotted Lee's car near a property linked to one of the alternative suspects around the time of the killing.
Cell phone data is another issue in this case. Prosecuting attorneys relied on billing location data for incoming calls as evidence of Syed's whereabouts on the day of the murder. Yet, experts have stated locating someone by the method is unreliable. The state attorney's office now admits it shouldn't have relied on that evidence to push for his conviction.
What Happens Now?
Prosecutors aren't saying they believe Syed is innocent, only that they've lost faith in the guilty verdict against him. Their motion recommends the court release him on bail or his own recognizance. The latter option refers to a situation where an inmate may leave incarceration once they provide a written commitment to appear in court as required. No financial bond is necessary.
The authorities will then undertake a new investigation into the case. State prosecutors would decide whether to try a new case against Syed based on the findings of their probe.
Copyright 2022, IntegrityPress.org