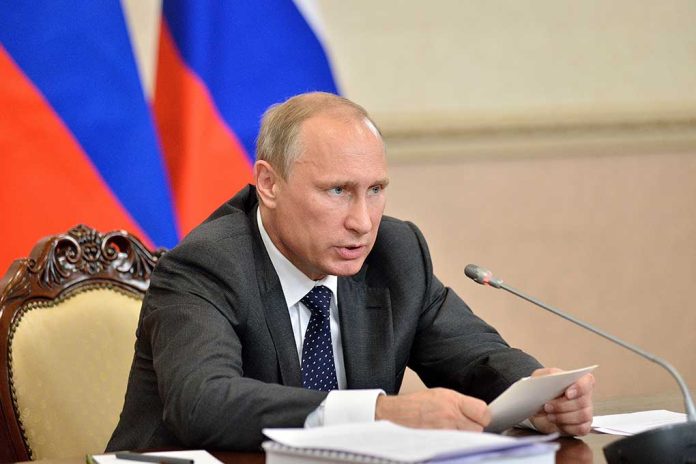 Russia Reports "Terrorist Attack"
(IntegrityPress.org) – There are still no definitive answers about the September attacks on the Nord Stream pipelines, but Russian President Vladimir Putin hasn't hesitated when it comes to tossing around accusations. Shortly after scientists spotted the damage, the Kremlin accused Ukraine or its Western allies of terrorism in broad terms. Now, Moscow is specifically blaming the British Royal Navy for what it believes was a deliberate act.
On October 30, the Russian Defense Ministry issued a statement directly accusing operatives from the UK Navy of sabotaging the pipelines. The ministry offered no evidence for its claim. While the Kremlin had previously pointed its finger at NATO exercises in the area, this is the first time the Russian government has directly accused another country.
BREAKING | Russia accuses British Navy of blowing up Nord Stream gas pipelines in Baltic https://t.co/Bs35i1aMqz

— The Independent (@Independent) October 29, 2022
The situation in the Baltic Sea isn't just an energy crisis for Germany and much of Europe but an environmental nightmare as well. Sweden and Denmark sent a letter to the United Nations warning of large plumes of methane forming over the site.
As for the Brits, the UK Defense Ministry called the accusations from the Kremlin "false claims of an epic scale." According to Summit News, a British Ministry of Defence spokesperson noted that the accusations were likely a distraction from the "disastrous handling" of the conflict in eastern Ukraine.
Copyright 2022, IntegrityPress.org