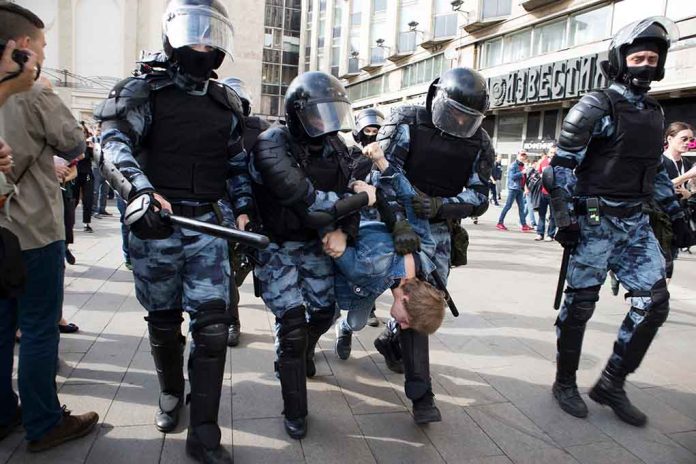 Putin Puts Martial Law Into Effect in Recently Annexed Regions of Ukraine
(IntegrityPress.org) – The Russian war in Ukraine has been ongoing since the end of February, and many analysts have marveled at the smaller country's success in preventing its neighbor's forces from overtaking all of its territory. Russian President Vladimir Putin also appears perturbed by Ukraine's resilience, as he's resorting to increasingly extreme measures to try to tip the scales in his favor. Most recently, he declared martial law in the four areas his country annexed from Ukraine since the conflict began.
The four regions in which the new rules will apply include Zaporizhzhia, Donetsk, Kherson, and Luhansk. Though all four are technically under Russia's authority, military control of the regions isn't comprehensive yet.
NEW: Putin declares martial law in annexed regions of Ukraine https://t.co/6gc64q3V0k

— Axios (@axios) October 19, 2022
The Russian leader said the move better allows him to protect his citizens. Analysts have noted that the technical change may give him a way to portray the conflict as defensive, as there is now fighting occurring on what Putin officially deems Russian soil.
The Russian President also announced economic mobilization in eight other annexed regions, including Crimea. Considered a step below martial law, it will limit people's movements in the affected areas.
What effect will Putin's latest strategies have on the overall Russian war effort?
Copyright 2022, IntegrityPress.org