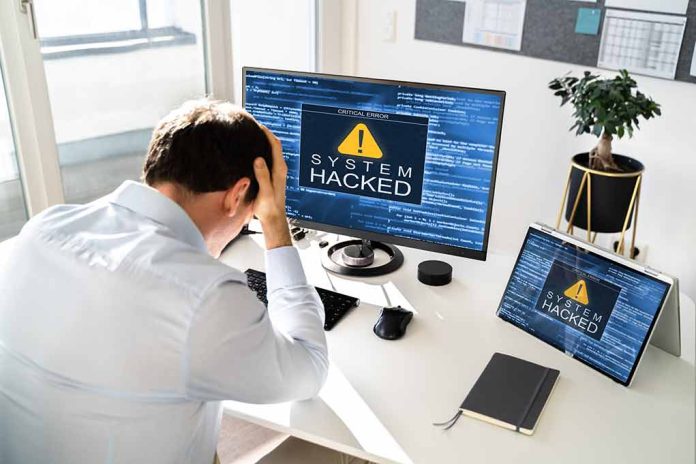 (IntegrityPress.org) – US Representative Don Bacon, a Republican from Nebraska and a vocal advocate for US military support to Taiwan, has revealed that his emails were hacked by spies from China.
Bacon shared on social media that the FBI had informed him about the Chinese Communist Party's (CCP) intrusion into his personal and campaign emails spanning May 15 to June 16. On Twitter he revealed that the hackers were associated with the CCP and that they exploited a vulnerability in Microsoft software, rejecting any notion of "user error." Microsoft further confirmed this and likewise attributed the cyber attack to China.
Maggie Sayers, Bacon's press secretary, confirmed that because he is a member of the House Armed Services Committee, he received an email notification from Microsoft on June 16, indicating a potential breach and urging him to change his password. Right after the FBI's notification of the hack, Bacon identified emails encompassing political strategy, fundraising, and personal financial information that could have been compromised. Luckily, Don Bacon's background as a former US Air Force intelligence officer led him to exercise caution when discussing sensitive matters concerning China and Taiwan over email.
Just last month Microsoft disclosed that actors linked to China infiltrated email accounts associated with approximately 25 entities, including government agencies and personal accounts of individuals presumably connected to these groups, for espionage purposes.
Other US officials' emails were also hacked, including Commerce Secretary Gina Raimondo and Nicholas Burns, the US ambassador to China. In June the US State Department noticed unusual activities typically related to hacking on some of their software. This was right before US Secretary of State, Antony Blinken, visited Beijing and met with top Chinese officials, including President Xi Jinping.
In light of recent events, Senator Ron Wyden, a Democrat from Oregon, said that the hacking incidents were partially Microsoft's fault due to their "negligent" security measures.
Copyright 2023, IntegrityPress.org