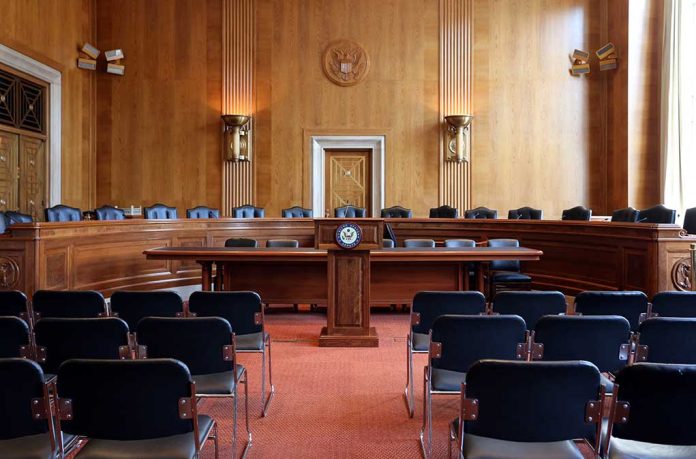 (IntegrityPress.org) – On February 1st, the first of multiple congressional hearings was held by Republicans to critique and examine the border policies currently under Biden's ruling. Republicans have always been critical of the Biden admins handling of the US' southern border, where a large increase in migrants has put a ton of pressure on federal resources. The GOP really wants to amplify their criticism and put the issue, which has been a weakness for the president, in the spotlight.
The hearings, organized by the House Judiciary Committee, will also be an analysis of of "border security, national security, and how fentanyl has impacted American lives." Committee chairman, Republican Jim Jordan, has been a very fierce and vocal opponent of Biden's immigration policies and has referred to the situation at the US-Mexico border as a "crisis."
The House Judiciary Committee on Weds, Feb 1st, held hearings about the problems at the US-Mexico border. The House Oversight Committee also intends to hold a hearing on the issue, but there has already been a dispute with the department over the issue of witness testimonies. The department offered US Border Patrol Chief Raul Ortiz the opportunity to testify before the House Oversight Committee, while the House Oversight Chairman James Comer has accused DHS of not allowing four chief patrol agents to testify.
Biden's administration is facing an influx of migrants from across South America. The US is restricted from deporting illegals, presenting an interesting challenge for Homeland Security. The administration also recently expanded a humanitarian parole program to include Haitians, Venezuelans, Nicaraguans, and Cubans to provide a legal pathway for them to enter the US instead of crossing the border. Ever since, the U.S. has witnesses a dramatic decline in immigration from these countries crossing the southern border, according to Homeland Security. However, Republican-led states have sued the administration over the program, they are arguing that the administration did not go through the proper rulemaking process.
Copyright 2023, IntegrityPress.org