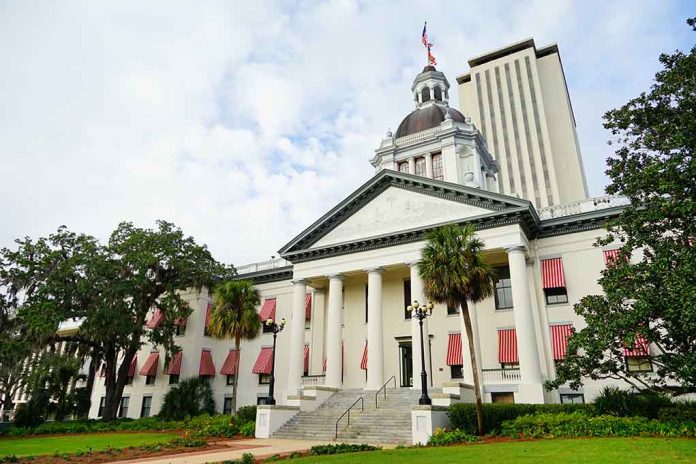 (IntegrityPress.org) – Debbie Mucarsel-Powell, a former Democratic rep from Miami, has announced her candidacy for the Florida Senate. This announcement officially confirms that she will be running against Republican Senator Rick Scott in 2024.
In an interview, Mucarsel-Powell emphasized her belief that Florida is ready for transformation. She highlighted the current polarized state of the nation and the alleged consequential threats to democracy and individual rights.
Having secured a congressional seat in 2018 from a swing district in South Florida, Mucarsel-Powell became the first Ecuadorian American and South American immigrant elected to Congress. However, she experienced defeat in 2020, losing her position to Republican Carlos Gimenez amidst President Donald Trump's triumph in her district and the state. Despite not pursuing a rematch in 2022, Mucarsel-Powell now seeks to challenge Scott in a contest that could possibly result in Florida becoming a swing state for the 2024 elections.
Florida's democratic Party is currently attempting to rebuild itself, aiming to persuade donors to invest in Florida by 2024. Mucarsel-Powell, a mother of three, is also motivated by the shifting landscape in abortion rights due to the US Supreme Court's overturning of Roe v. Wade. She specifically pointed to Florida's new law prohibiting abortions after six weeks, a measure that Scott expressed support for during his original tenure. Mucarsel-Powell intends to argue in favor of women's privacy and self-determination rights, which, according to her, are pivotal, established aspects of federal law concerning reproductive health care.
Mucarsel-Powell's candidacy is not the only one in the Democratic arena. Other contenders in the primary include former US Representative Alan Grayson and Navy veteran Phil Ehr, who tried to beat GOP Representative Matt Gaetz in 2020.
With the 2024 elections posing a challenge for Democrats, who need to defend most of the competitive Senate seats, Mucarsel-Powell's entry presents a rare opportunity for the party to possibly secure a new seat.
Copyright 2023, IntegrityPress.org