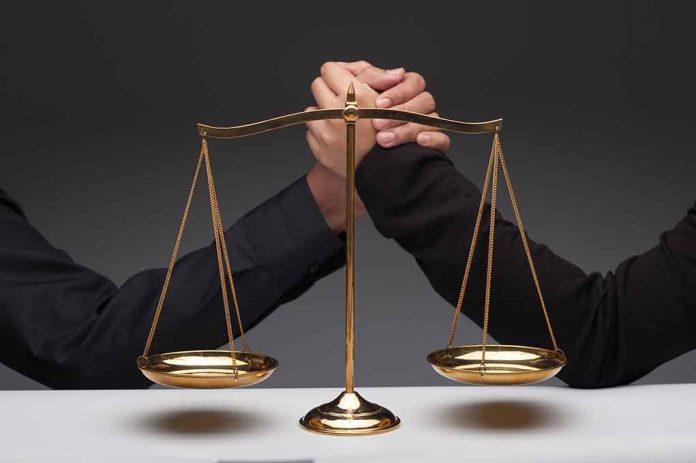 (IntegrityPress.org) – The Recent discovery of classified documents in former Vice President Mike Pence's home has sparked a flood of speculation and opinion from right wing politicians, activists, and media. The Pence classified documents scandal, which comes only a few weeks after an identical scandal surrounding President Joe Biden erupted, and after months of harsh media scrutiny of yet another documents scandal targeting former President Donald Trump. Trump came to his former VP's aid, insisting he was an "innocent man" and urging restraint. Texas Senator Ted Cruz described the Pence's document scandal as "very different from what Joe Biden has done," and said Biden "Has given zero explanation how these documents got there." He highlighted that some of the classified docs date back to Biden's time as a senator, and characterized the current media treatment of the document scandals as biased.
Former Trump advisor Steve Bannon was far less charitable than either Cruz or Trump were upon hearing about the discovery of classified documents in Pence's home. "Judas Pence attempts to cover for Biden." He posted on social media, alluding to the common sentiment among the diehard MAGA faction that the former vice president should not have certified the 2020 election. This view was echoed by Fox News host Tucker Carlsen, who said that Pence's new scandal may have saved Biden. "Keeping classified documents at home unsecured is a felony. But Pence didn't seem embarrassed about at all." Carlsen said, noting that Pence did not seem to be afraid of his home being raided by the FBI as Trump's properties were.
Mainstream and Liberal media have repeatedly tried to differentiate the scandals by pointing to Pence's cooperativeness, to the point of reporting on himself, compared to Trump being alleged uncooperative. Biden appears to fall somewhere in between, with many alleging he is uncooperative given the repeated uncovering of older stashes of documents scattered around his properties. Whatever the case, Pence has complicated an already complex situation, making it even more difficult for the media to spin Trump's case.
Copyright 2023, IntegrityPress.org