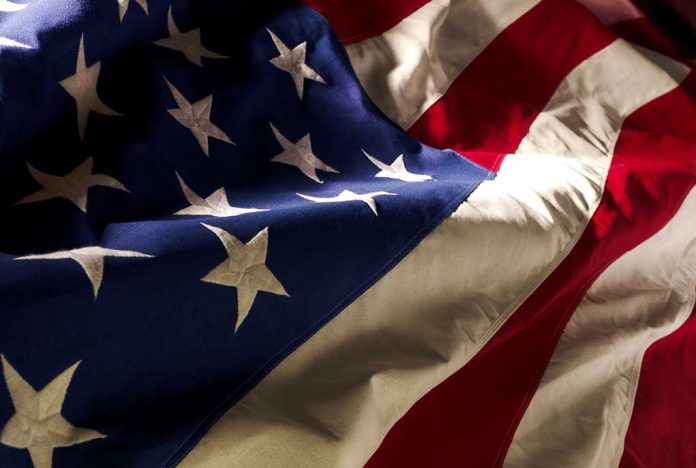 (IntegrityPress.com) – Good ole school days. Seems like just yesterday many of us were in school, either enjoying it or counting the days until it was over. For the majority of us, once we graduated, life went on to a career, house payments, families and so forth. But what if you did a class project that ended up following you for the rest of your life?
Meet Robert Heft. He was born in Saginaw, MI and moved to Lancaster to live with his grandparents when he was still a toddler. Aside from being reared by his grandparents after his parents divorced, Heft seemed to have a run-of-the-mill life. At least that was the case until 1958, when he was a 16-year-old junior at Lancaster High School, and his history teacher, Stanley Pratt, presented his class with an unusual project.
With Alaska and Hawaii close to reaching statehood, Mr. Pratt's assignment had required his students each create a national banner to reflect the additions. Inspired by Betsy Ross, Robert decided to recreate the American flag.
Using a 48-star flag, Heft bought blue cloth and white iron-on material and set out to make his creation. After hours of cutting out 50 white stars and attaching them in just the right pattern upon the blue cloth, he then sewed the new configuration over the star setting of the 48-star flag.
Upon Heft's submission, the unimpressed history teacher told the student he'd added too many stars and gave him a B-minus grade. Heft could improve his grade, said the teacher, but only if the US government used the flag. Robert Heft set out to make it happen.
In 1960 Alaska and Hawaii became states, and President Eisenhower contacted Heft. On July 4, the young man journeyed to Washington, D.C. to watch his creation become the new 50-star flag at the flag-raising ceremony.
Heft's teacher did indeed change his grade to an A, and with his high school project standing as the longest-tenured US flag, he would visit the White House many more times. Though he passed away in 2009, he will always be remembered as the Michigan student who created the 50-star American flag.
Copyright 2022, IntegrityPress.com