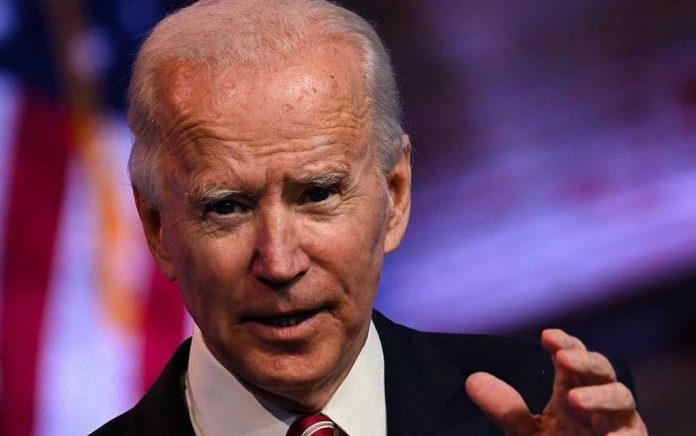 (IntegrityPress.org) – Florida Governor Ron DeSantis (R) has never made a secret of his opposition to the policies and actions of President Joe Biden. The governor has been particularly vocal about Biden administration policies regarding education, vaccination and mask mandates, and border security. Now, an immigration lawsuit DeSantis filed against the administration is playing out in the courts.
The case, slated in federal court in Pensacola, Florida, seeks to establish that the Biden administration caused damage to public safety with its immigration policy. DeSantis' lawyers are also arguing that the White House owes money to the state of Florida because of the thousands of migrants who ended up in the state on Biden's watch. The legal team proposed the federal government should reimburse the state for the added strain on the state's prisons, schools, and the healthcare system.
Opening arguments began in Florida Republican Gov. Ron DeSantis' immigration-related lawsuit against President Joe Biden's administration. https://t.co/liKlONOAi7

— NEWSMAX (@NEWSMAX) January 10, 2023
The Biden administration claims those issues existed during previous administrations, and the state should not hold the federal government liable for these ongoing problems. Federal lawyers argued that none of the administration's policies have led to an uptick in the number of migrants crossing the southwest border.
This legal battle begins as new statistics show the border crisis is worsening. A report from Fox News Digital published on Sunday, January 8, exclusively quoted statistics from Customs and Border Protection (CBP), which shared that operatives with the border security agency encountered around 718,000 undocumented border crossers in the first 100 days of the fiscal year (FY) 2023. That marks a significant increase over the previous year. During the first quarter of FY 2022, the CBP recorded just 518,000 encounters.
President Biden visited the border over the weekend, walking near the wall with CBP agents. He also visited El Paso, Texas, a hotspot for those seeking entry into the United States illegally. Critics characterized his visit as a photo op and said it was far too little, too late.
Copyright 2023, IntegrityPress.org