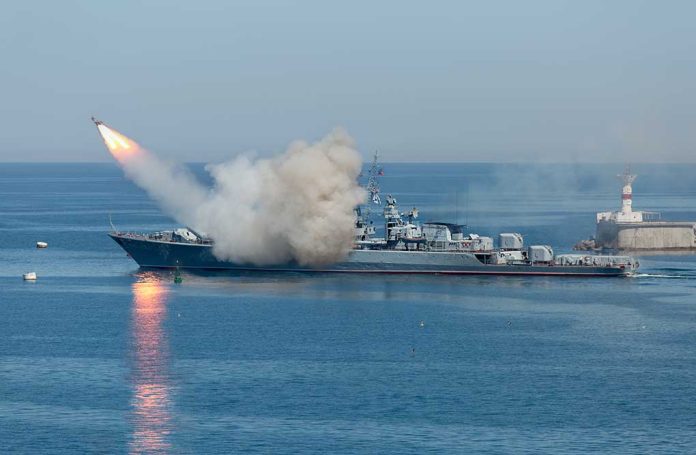 (IntegrityPress.org) – According to Russia's defense ministry, it announced on Wednesday, 5/31/23, that it had destroyed Ukraine's last remaining warship in a missile strike that occurred ton the previous Monday in the port of Odesa. The Ukrainian navy made the choice to not comment on the situation.
During a conference on the "up-to-date" of the conflict, Defense Ministry spokesman Igor Konashenkov stated, the "Yuriy Olefirenko", the last Ukrainian warship, was destroyed at a naval port in Odesa using precision weapons, referring to missiles, on May 29. However- he did not provide any further details.
Oleh Chalyk, a spokesman for the Ukrainian navy, stressed that the Ukrainian navy would not reveal any information regarding its losses in the conflict and that he would not respond to any claims made by Russia.
On Monday, 5/29/23, Ukrainian officials claimed that Russia had rendered five aircraft inoperable during an attack on a military target in western Ukraine and caused a fire at the Black Sea port of Odesa through heavy airstrikes. The eastern Ukrainian Donetsk area, which Moscow claims it has annexed, is home to the communities of Krasnohorivka and Yasynuvata. The Russian defense ministry also reported on Wednesday, 5/31/23, that its forces had successfully ousted Ukrainian soldiers from positions close to these settlements.
According to the ministry, "fierce fighting" is ongoing around Avdiivka, a town located between the two settlements that has been heavily damaged during months of conflict. This development comes after the recent fall of Bakhmut. Although there have been rumors of an impending offensive, the war in Ukraine is currently moving westward at a slow pace. Despite facing numerous challenges, Russia is still able to secure occasional small victories, which accumulate over time.
Ukraine has also recently crossed the border into Russia multiple times, including drone strikes in Moscow, and they also allegedly gave vehicles and supplies to a Russian separatist group in the Belgorod region.
Copyright 2023, IntegrityPress.org