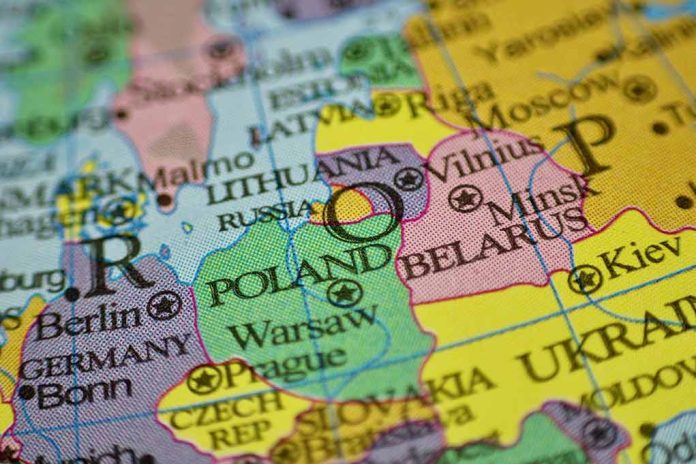 (IntegrityPress.org) – When Dmitri Medvedev's tenure as Russia's President ended in 2012, he didn't disappear into his nation's post-career speaking circuit. He currently serves on the Federation's Security Council and some have suggested that the now-Deputy Chairman's position affords him more leeway in the realm of international diplomacy than that which is afforded to Vladimir Putin.
A November 3 report from The Gateway Pundit appears to frame the former head-of-state as the "bad cop" version of his successor. According to TGP, Vladimir Putin projects a "steady face" to the world in a "cool-headed" approach. In contrast, their reports suggest that Medvedev portrays Russia's "maximalist" views to their opponents without fear of political consequence.
The outlet cites a recent 8,000-word article penned by the former top official in which he appears to unequivocally threaten the nation of Poland. Medvedev's piece was disseminated throughout Russia amidst the backdrop of their ongoing war with Ukraine.
According to available translations, the man who is reported by many to be a staunch ally of President Putin wrote that the Russian Federation now considers Poland to be a "dangerous enemy." Their ongoing support of Ukraine could result in the nation "losing its statehood," he writes.
Russia "will treat" the Poles as an "enemy," Medvedev said. If "reconciliation" cannot be found, then Poland's "fate" will be met with an extremely "tough attitude" on the part of Moscow, he said. The former leader of the Kremlin called the Polish government "presumptuous" and referred to their backing of President Zelenskyy as part of a series of "revanchist plans."
Medvedev appeared to take things a step further and reminded readers of his article that "history" had "more than once" dealt the Poles "a merciless verdict." Most would likely assume that he was referring to the country's 1939 invasion by Germany and their eventual subjugation by the Soviet Union as a satellite state.
Medvedev has previously warned of nuclear war with NATO.
Copyright 2023, IntegrityPress.org