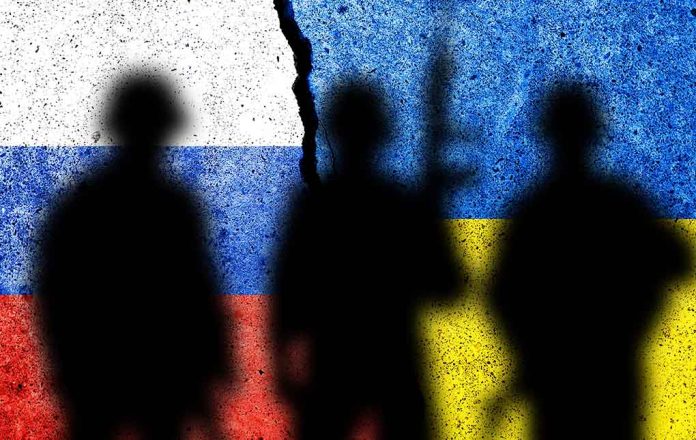 Russian Pundit Turns Heel, Calls for Peace!
(IntegrityPress.org) – Russia's war in Ukraine has been ongoing for over half a year now, and the human and economic costs on both sides continue to mount. A former Russian lawmaker turned pundit recently went on state television and made several critical remarks about Russian President Vladimir Putin and the conflict.
Boris Nadezhdin, who previously served as a liberal representative in the national Duma, bucked a months-long trend when he went on Russian television and condemned certain elements of his country's war effort. He claimed Putin had misled Russia about the likely outcomes of his so-called special military operation, saying Ukraine had proven a much tougher opponent than officials initially believed. According to Nadezhdin, it's time for Russia to initiate peace talks with its neighbor.
If this is any indication, after the recent events on the battlefield, the Russian elite is asking very pointed questions publicly about the status of Putin's war. Nadezhdin isn't the only one speaking heresies. All seem to agree in this clip Russia suffered a psychological blow. https://t.co/Blu4sU504R

— Tim Naftali (@TimNaftali) September 12, 2022
The pundit's comments come following decisive successes by Ukrainian forces in their counteroffensive in the Kharkiv region.
While criticism of the Kremlin on issues like this is rare, Nadezhdin isn't the only one speaking out. Vitaly Ganchev, a Kremlin-appointed Kharkiv official, revealed how comprehensive the Ukrainian victory in his region had been, stating defensive forces outnumbered Russian forces eight-to-one. He also said Western mercenaries had helped Ukraine win the battle.
Do you think this kind of open dissent might signal the beginning of the end of Putin's invasion?
Copyright 2022, IntegrityPress.org