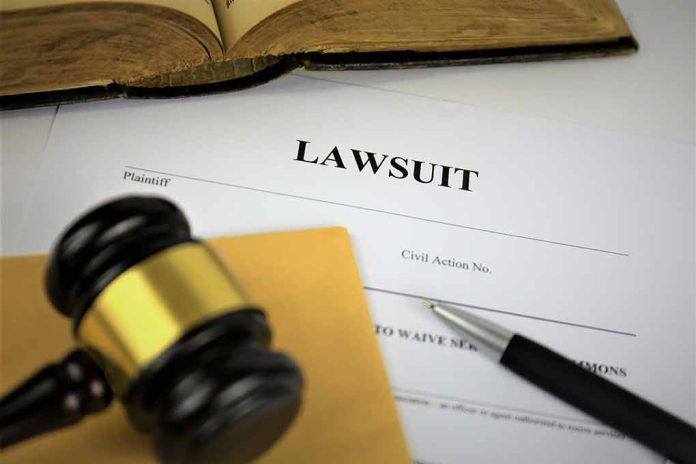 (IntegrityPress.org) – Two students at Tri County Middle School in Michigan have filed a lawsuit against the school district after being told to remove clothing that criticized President Biden. Represented by the Foundation for Individual Rights and Expression (FIRE), a non-profit that defends free speech rights, the boys were allegedly ordered to remove their "Let's Go Brandon" sweatshirts in February 2022. Other students were allowed to wear political clothing such as LGBTQ-themed hoodies, but the students who support former President Trump or criticize Biden are silenced, according to FIRE, who argue that the district and its employees are guilty of viewpoint discrimination.
The lawsuit, which was filed in the U.S. District Court for the Western District of Michigan, Southern Division, seeks a court order to prevent the school district from discriminating against "Let's Go Brandon" apparel or clothing that "calls undue attention" to the student. Conor Fitzpatrick, an attorney for FIRE, argues that criticism of the president is a core political speech that is protected by the First Amendment. Fitzpatrick notes that schools cannot selectively decide which political beliefs students can express, whether it be a sticker with Biden's face, "Let's Go Brandon" hoodies, or LGBTQ pride tees.
FIRE argues that the incident involving the two students is part of a bias of playing political "favorites" by the school district- which is wrongly relying on a policy that prohibits inappropriate clothing to censor particular messages. Harrison Rosenthal, another attorney for FIRE, believes that the students who were forced to remove their sweatshirts should be allowed to talk about politics and their beliefs in general. According to Rosenthal- American students must be free to exercise their constitutional rights and not just learn about them.
The "Let's Go Brandon" catchphrase, which American conservatives use to criticize Biden, originated in October 2021. The phrase is a G-rated substitute for "F Joe Biden" chants that were popular during the pandemic.
Copyright 2023, IntegrityPress.org