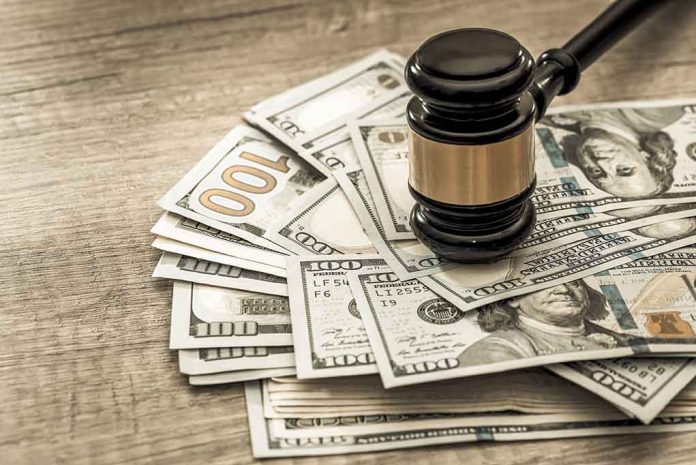 (IntegrityPress.org) – A school football coach who was placed on leave following a controversy over his decision to lead group prayers after football games has been awarded $1.7 million and will be restored to his position following a lengthy court case.
Washington's Bremerton School Board voted on March 16, 2023 to accept a $1.7 million settlement to coach Joseph Kennedy and to give him back his job after the US Supreme Court ruled 6-3 in June 2022 that Kennedy's prayers were protected by the First Amendment.
Kennedy was placed on leave by Bremerton High School in 2015 after the Bremerton School District demanded that he stop his group prayers. According to reports, Kennedy started his routine prayers alone, however students started joining him, resulting in the prayers becoming a group activity.
In a March 22 appearance on Fox News, Kennedy said he was glad that the situation was finally being brought to an end and that he was excited to be reinstated to his position and to get back on the football field. On the topic of the whopping $1.7 million settlement, however, the football coach claimed that the money would all be going towards lawyers' fees.
Asked whether he was sure he would like to return to a school which placed him on leave and put him through several years of hardship, Kennedy said that it had been a difficult decision to make, though ultimately he decided that he had to return due to the principle of the matter, even just for a season.
Kennedy revealed that he had received a lot of support from the local community following the controversy and had even spoken to critics who changed their mind on whether he should've been able to hold group prayers after realizing it was a matter of upholding the Constitution.
A book by Kennedy on the controversy and his subsequent victory is scheduled to be released in November under the title, "Average Joe: The Coach Joe Kennedy Story."
Copyright 2023, IntegrityPress.org