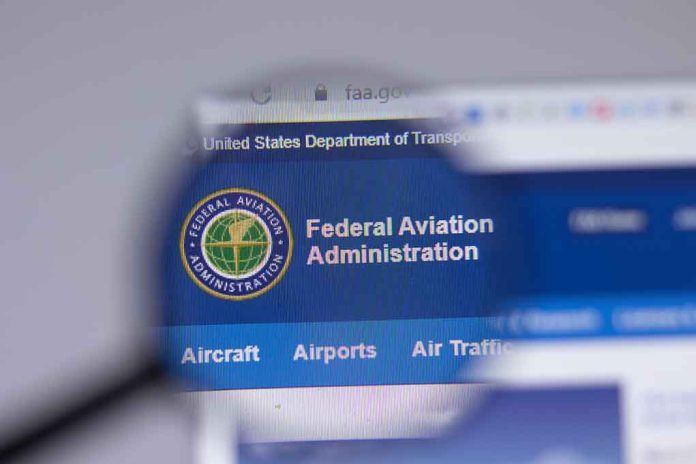 (IntegrityPress.org) – The nomination of Phillip Washington to lead the Federal Aviation Administration (FAA) is in jeopardy after a Senate committee delayed a vote amid Republican opposition and uncertainty over the position of Democratic Senator Kyrsten Sinema. Washington's nomination has faced resistance from Republican members of Congress over several issues- including his lack of aviation-related experience and potential legal entanglements. The Democratic-led Senate Committee on Commerce, Science, and Transportation was scheduled to vote on his nomination but instead delayed the vote, stating they needed more information. Republicans remain unified in their opposition to Washington's nomination, putting it on "life support".
The committee's Democrats support Washington, but Sinema's position is unknown. The Senate has a narrow Democratic majority, and Democrats would require unanimous support to advance the nomination. Washington has the support of aviation worker unions, former transportation secretaries, and Denver-based Frontier Airlines, but has faced opposition from some former Department of Transportation officials and Republican lawmakers.
The FAA has been without a permanent administrator for a year, during which it has had to contend with several problems, including near collisions involving airliners, staffing shortages, and malfunctions of aging technology. Washington, who is currently the CEO of Denver International Airport, has held executive positions with local transit groups that specialized in bus and rail lines. He also served as the team leader for the Biden-Harris transition team at the Department of Transportation. He has no experience in the aviation industry, having only joined the Denver airport as its boss in 2021. Since his nomination, he has faced questions about potential legal entanglements, including being named in a search warrant as part of a political corruption investigation in Los Angeles, and Republicans have questioned whether he can be considered a civilian given his military service.
The White House is continuing to support Washington, stating that he has the qualifications and experience for the role. Washington was grilled by Republican senators during his confirmation hearing- and his nomination has been controversial.
Copyright 2023, IntegrityPress.org