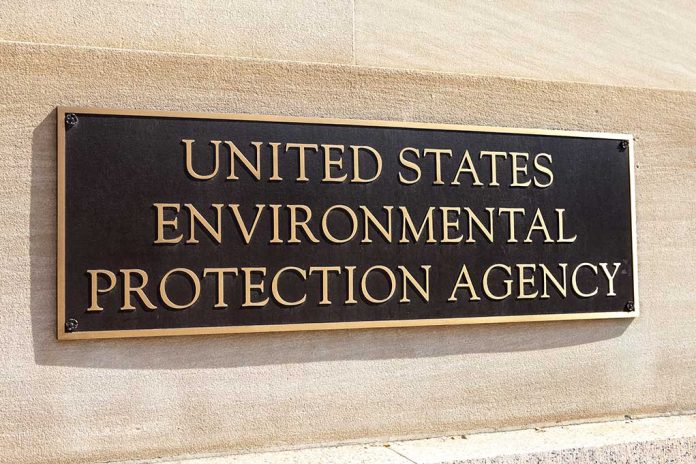 (IntegrityPress.org) – Senators JD Vance and Sherrod Brown, both from Ohio, have requested further information from the Environmental Protection Agency (EPA) and the Ohio EPA over the potential spread of vinyl chloride, a compound that can cause cancer due to the recent train derailment. In a letter to the agencies over the weekend, Vance and Brown warned that the combustion of vinyl chloride, which was released and burned after a train carrying the chemical derailed in East Palestine, Ohio earlier this month, can lead to the formation of dioxins. These highly toxic compounds are classified as persistent environmental pollutants and can interfere with hormones, cause cancer, reproductive and developmental problems, and damage an individual's immune system.
The senators asked whether the agencies were testing for dioxins in the affected areas and for more information regarding the federal and state protocol for handling mass dioxin exposure on such a large scale. They demanded a response by February 24th and requested that both agencies coordinate an immediate testing regimen to ensure regular testing for dioxins in the immediate region. Vance and Brown also stressed the importance of transparency and that the local community should be informed of the monitoring every single step of the way.
Following the train derailment, the train operator Norfolk Southern released the chemical to avoid a massive explosion. The residents were asked to evacuate, but were later assured that the area was safe to return to six days later on February 9th. The EPA, Ohio EPA, and Norfolk Southern contractors have conducted numerous tests to assure residents that the air and water are safe.
However, locals have expressed concerns about the long-term health impact of the event, and some experts have warned of the environmental damage caused by the chemical release, even if hindsight it prevented a much larger disaster than the one that is currently being dealt with. One local hazardous materials specialist likened the aftermath to "a nuclear winter."
Copyright 2023, IntegrityPress.org