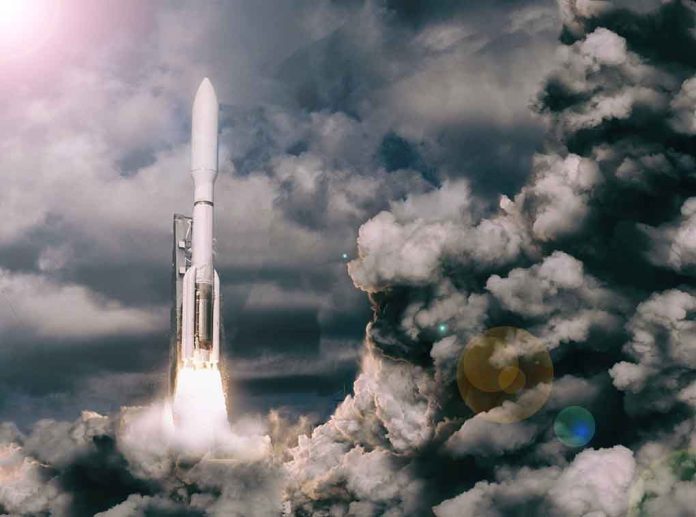 (IntegrityPress.org) – South Korea is preparing for the launch of its first military reconnaissance satellite on November 30. This launch is mostly due to concerns with North Korea, which is now actively enhancing its space programs and military prowess with the help of Russia and China.
This historic satellite launch is scheduled to take place from the Vandenberg Space Force Base in Santa Barbara, California. South Korea's Defense Ministry disclosed this ambitious project through an official announcement. Notably, this operation will be executed using the reputable SpaceX Falcon 9 rocket, created by Elon Musk's company.
Historically, South Korea heavily relied on the United States' military satellite systems to monitor and collect critical intelligence pertaining to North Korea's actions. By developing its independent space-based surveillance system, South Korea will be able to observe North Korea's activities in near-real time.
While North Korea had previously attempted satellite launches, technical difficulties led to setbacks. Recent times have seen North Korea intensify its commitment to space capabilities, coinciding with its aspirations to have a more modern military.
This endeavor strengthens South Korea's military capabilities and national security.
South Korea's commitment to advancing its space capabilities extends beyond the satellite launch. The world witnessed South Korea's capabilities in 2022 when it successfully launched a domestically produced rocket, something that only 10 countries have managed to do. This achievement underscored South Korea's ability to transport heavier payloads into space, which is needed for a country wishing to have more capabilities beyond Earth.
The imminent launch of South Korea's inaugural military reconnaissance satellite signifies not only a strengthening of its position in space but also shows that they are committing to bolstering their national defense capabilities. As the launch date approaches, tensions with North Korea remain high but not uncontrollable. It remains to be seen if North Korea will respond to the launch, either with statements or actions.
Copyright 2023, IntegrityPress.org