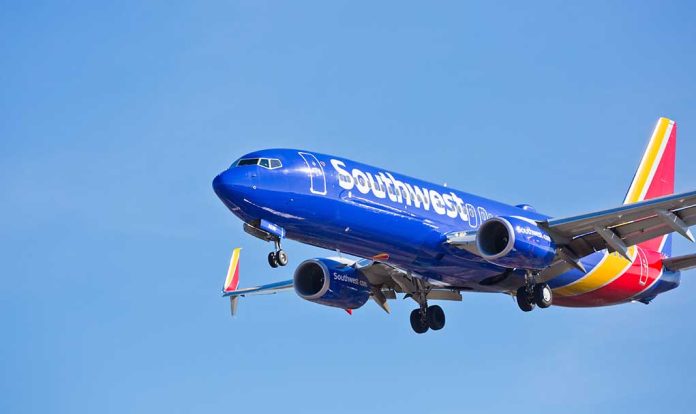 (IntegrityPress.org) – American citizens are constitutionally entitled to freedom of expression via the First Amendment. However, in recent years, it has become increasingly difficult for people to speak their minds on sensitive issues without facing potential retaliation. A former Southwest Airlines employee just received a major court settlement after losing her job for speaking out about her pro-life views.
Charlene Carter lost her job as a flight attendant with the airline in 2017 after she posted pro-life messages on social media and contacted her trade union's president at TWU Local 556, objecting to the organization funding a trip to the Women's March. Carter opted out of the union in 2013 but had to continue paying her dues to receive representation in collective bargaining, wages, and labor disputes.
"Ms. Carter's victory should prompt nationwide scrutiny of union bosses' coercive, government-granted powers over workers, especially in the airline and rail industries," @RightToWork President Mark Mix@FreeBeacon https://t.co/9n58j2L8Tq

— National Right To Work Foundation (@RightToWork) December 12, 2022
Carter contacted the union official after learning about the Women's March trip and sent several messages in protest over the issue, but the organization's president didn't reply. Yet, the employee's management at the airline terminated her employment in a meeting shortly after aired her grievances with the union.
The court ruled Southwest owed Carter back pay for the time since her departure from Southwest and ordered the company to reinstate her as a flight attendant. The judge awarded the maximum possible punitive damages from both Southwest and the union. It totals more than $800,000 in damages and compensation before attorneys fees.
The highly significant case could have far-reaching implications for other Americans seeking to speak their minds going forward.
Copyright 2022, IntegrityPress.org