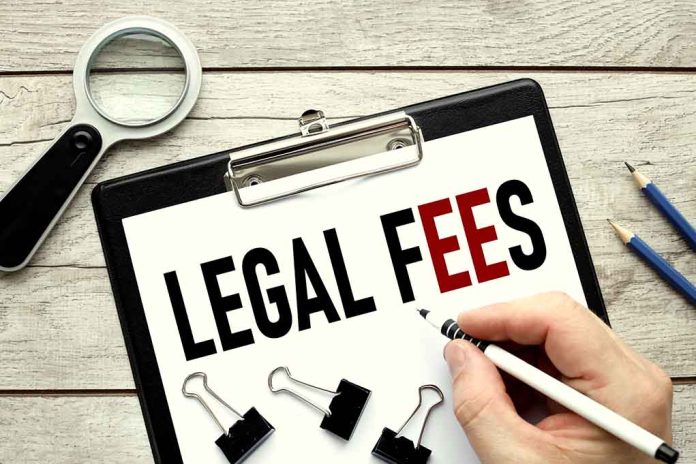 (IntegrityPress.org) – Steve Bannon is being sued for more than $450,000 in legal fees that were unpaid to Davidoff Hutcher & Citron LLP, the law firm that defended him in his legal disputes with the House January 6 committee and other instances. According to the lawsuit, the company represented Bannon in several high-profile cases, including the inquiries into his border wall crowdfunding campaign and the subpoena from the House committee looking into the "attack" on the US Capitol on January 6, 2021.
In addition to setting a hearing on the attorneys' fees that the firm is contractually entitled to as the successful party in this dispute, the law firm's lawsuit asks for payment of an unpaid bill for legal services given in the amount of $480,487. A request for response from Bannon's spokesman from multiple news companies went unanswered.
Bannon received a pardon from former President Donald Trump in a federal border wall lawsuit, but the Manhattan District Attorney's office accused Bannon of state crimes linked to the project, including fraud, conspiracy, and money laundering. Bannon has entered a not guilty plea to these allegations. His attorneys in that lawsuit have attempted to resign from their representation, citing "irreconcilable differences." Next week, Bannon is scheduled to appear in court to provide the judge with an update on his search for new counsel.
In his criminal case connected to the January 6 inquiry, Bannon was also found guilty of neglecting to provide papers and present for testimony last summer. Due to his defiance of the committee's subpoena, Bannon was found guilty of contempt of Congress. Bannon had a separate legal team at trial because Robert Costello, an attorney with Davidoff Hutcher & Citron, had previously defended him against the House subpoena but later turned out to be a witness.
Davidoff Hutcher & Citron LLP claimed in the lawsuit that Bannon only paid $375,000 of its $855,487 in fees and expenses, which is where the total amount of $480,487 owed comes from.
Copyright 2023, IntegrityPress.org