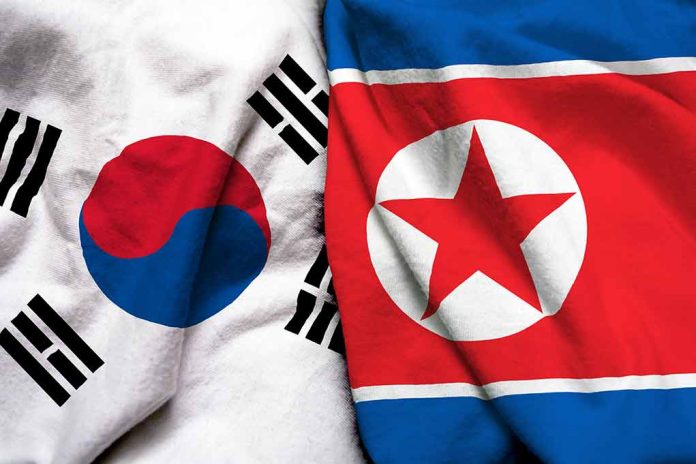 (IntegrityPress.org) – A boat with four North Koreans who defected was found in South Korean waters on Tuesday, October 24. This type of defection is relatively rare. Observers familiar with the process say defectors from North Korea usually travel through China, or through the demilitarized zone (DMZ) between North and South Korea. Since the late 90s, thousands of North Koreans have made the risky attempt to flee the "hermit nation" because of the oppression and corruption of the Kim regime.
The boat carrying the North Koreans was spotted in the distance by a South Korean fishing vessel, who reported the sighting to the military. When the four people on the boat were apprehended, they immediately disclosed that they are North Korean. The South Korean coast guard captured the boat before handing the defectors over to the military.
North Korea has yet to make any official announcement about how the country may treat the defectors. For their own safety, the government of South Korea did not identify the individuals. South Korea detains any defectors for questioning as a matter of policy in order to determine if the reasons for defection are what the country considers legitimate.
There was controversy in 2019 when South Korea decided to deport two North Korean fisherman who wanted to start a better life in South Korea. The country determined that the fishermen were responsible for murdering everybody onboard their vessel to get rid of any witnesses who knew about their defection attempt. Once the murderers were deported back to North Korea, human rights groups in South Korea accused the government of hastily deporting the fisherman in an attempt to appease the North Korean government.
If these defectors are determined to have legitimate reasons for fleeing North Korea, it would be the second case this year of "true" defectors to the south.
Copyright 2023, IntegrityPress.org