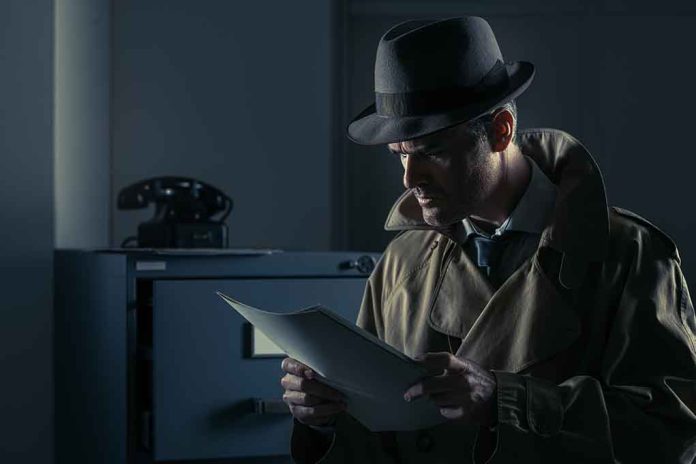 (IntegrityPress.org) – Sergei Skvortsov, a Swedish-Russian man, who was arrested during a dramatic helicopter operation at his Stockholm home last year, is now facing hefty legal charges in Sweden. Skvortsov is accused of participating in illicit intelligence activities spanning a decade, aiding Russia's military intelligence. The allegations revolve around his purported supply of Western technology details and items to Russia's military sector, a blatant breach of international sanctions
Court records showed that Skvortsov, a 60-year-old with dual nationality, had been indicted for committing unlawful intelligence activities against both Sweden and the United States. Henrik Olin, the prosecutor, argued that Skvortsov acquired information and products linked to Western technology, which at the time remained off-limits for Moscow due to international sanctions. His role was to obtain items that the Russian armed forces could not access through regular channels.
Skvortsov, it is alleged, facilitated the procurement, managed the purchases, and coordinated the transportation of these items while hiding who the items would be sent to.
Having resettled in Sweden during the 1990s, Skvortsov and his wife engaged in managing several import-export enterprises. Among the 81 pieces of evidence documented in the charge sheet were computers, mobile phones, USB drives, hard drives, and documents confiscated from their home. US authorities helped with the investigation.
The couple got arrested by an elite commando unit and two Black Hawk helicopters, who at dawn raided their expansive residence in Nacka, a suburban area of Stockholm. While Skvortsov has remained in custody since his arrest, his wife has since been released and cleared of suspicion.
Skvortsov currently faces charges of "unlawful intelligence activities," which is a tier below espionage. He maintains his innocence against all allegations. If proven guilty, he could receive a prison term of up to four years. The trial is scheduled to commence on September 4 and conclude on September 25 and will be partially held behind closed doors due to concerns regarding national security.
Copyright 2023, IntegrityPress.org