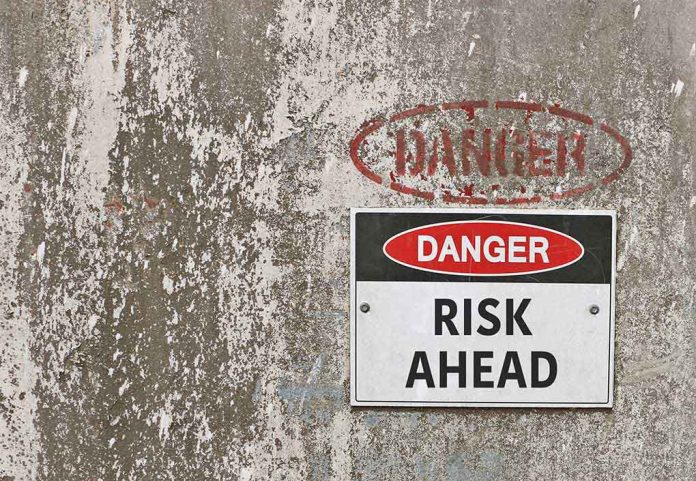 (IntegrityPress.org) – At a meeting with US House Speaker Kevin McCarthy at the Ronald Reagan Presidential Library in Simi Valley, California, Taiwan President Tsai Ing-wen warned that democracy is in danger due to unprecedented challenges. Following Nancy Pelosi's trip to Taiwan in August, Tsai met with a US politician of that level for the second time in a year at the meeting, which was also attended by a bipartisan group of US lawmakers. Beijing issued a furious statement following the meeting, in which a representative of the Chinese Foreign Ministry declared that China vehemently opposes and strongly condemns it.
Earlier in that same day, China deployed a few navy vessels near Taiwan's coast. Beijing conducted significant military exercises near the island in reaction to the visit in general last summer, and it cut off multiple lines of communication with the United States, raising questions about how it might react to Tsai's meeting with McCarthy. Following official trips to Taiwan's diplomatic allies of Belize and Guatemala, Tsai's group also made a prearranged stop in California.
Despite never having had control over it, China's Communist Party claims the autonomous republic as its own and has pledged to seize the island, using force if necessary. McCarthy said it was "not our intention to escalate" tensions with Beijing. No more assets have been sent by the Defense Department to the Pacific region in anticipation of a possible hostile response from China.
Wednesday's meeting included Californian Rep Pete Aguilar, who is a member of the Democratic leadership, and other US congressional lawmakers. Tsai's stopovers in the US, which included transit in New York last week, also come amid heightened tensions between the US and China. In the midst of disagreements over matters like tech security and a purported Chinese spy balloon that crashed over the US, the two nations have battled to stabilise their relationship. Hakeem Jeffries, the head of the House Democratic Party, said in a statement on Wednesday, 4/5/23, that he also met with Tsai last week to discuss the democracy of Taiwan, trade issues, and the ever-happening issues with China.
Copyright 2023, IntegrityPress.org