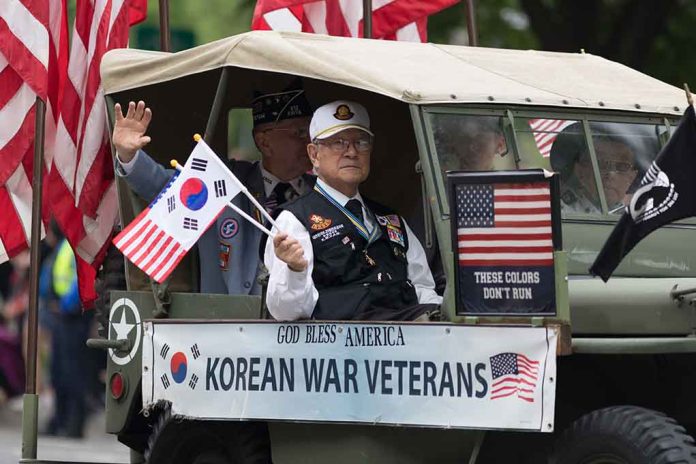 Missing Teen Soldier Finally Accounted for – Decades Later
(IntegrityPress.org) – The Korean War, which took place from 1950 to 1953, resulted in approximately 5 million deaths, with around 40,000 of these being American. A further 100,000 US personnel suffered wounds during the conflict. Sadly, military personnel couldn't identify all of the deceased at the time. However, in a remarkable feat of modern science, forensic specialists have positively identified a soldier who remained unaccounted for at the war's end.
Army Cpl. Joseph J. Puopolo, a Boston native, was 19 years of age when he went missing in December 1950. He was officially reported missing in action (MIA) following an attempted withdrawal from an area of North Korea called Kunu-ri in the wake of the Battle of Ch'ongch'on. Four US military operatives later reported Puopolo passed away in a prisoner-of-war camp in 1951.
A soldier from Massachusetts who went missing during the Korean War and was later reported to have died in a prisoner of war camp has been accounted for using modern scientific techniques, military officials said. https://t.co/bPDCT5T9jF

— WJZ | CBS Baltimore (@wjz) September 26, 2022
After disinterring an unidentified body from the National Memorial Cemetery of the Pacific in Honolulu in December 2019, expert analysts used anthropological and dental evaluations, mitochondrial DNA analysis, along with the available circumstantial evidence to conclude the remains belonged to Puopolo in August 2022.
Puopolo has one surviving sister, Elizabeth Fiorentini, 99 years old. In a telephone interview with NBC Boston, Fiorentini's grandson, Richard Graham, said Puopolo's siblings all had families, so a large number of the lost soldier's relatives will be present to pay their respects when the Army reinters his body locally sometime in the next month or two according to recent news accounts.
Copyright 2022, IntegrityPress.org