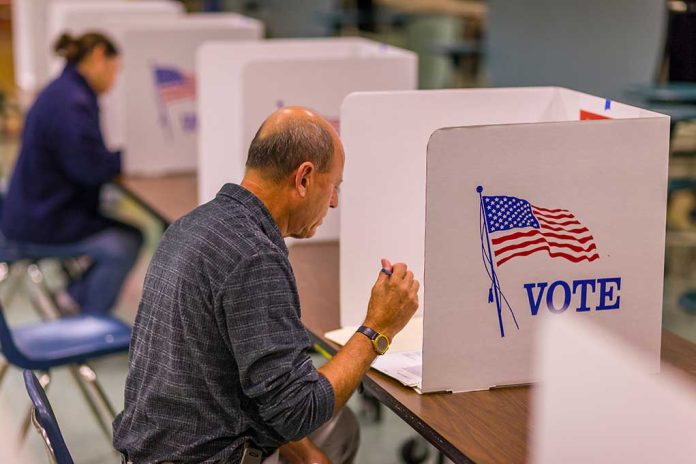 (IntegrityPress.org) – Since the hotly disputed presidential election of 2020, there has been much debate over whether or not the electoral systems in the United States are sufficiently protected against potential fraud. Democratic leaders largely insist that security levels are acceptable the way they are, and most are instead focused on increasing access to elections for minorities and marginalized groups. A recent report from the Voting Rights Lab found that there is a slew of bills in the works in swing states aiming to change voting laws ahead of the next major election in 2024.
The report found that where Democrats have introduced these measures, they have typically sought to loosen regulations on voting. These reductions in restrictions generally come in the form of expanded early or absentee voting or through actions that make voter registration automatic.
Just what America needs: less election security https://t.co/4cV95KolGM

— Daily Caller (@DailyCaller) January 4, 2023
Minnesota is one state where such measures are on the table for 2023. One legislative change under consideration there would see voting rights restored to felons. The state also wants to make voter registration automatic after individuals have any interaction with a government agency unless they explicitly opt out of it. For instance, registering a vehicle or renewing a driver's license would trigger voter registration by the state.
Another state preparing for a change in this area is Michigan, which returned a very narrow majority in favor of then-pDemocratic nominee Joe Biden in the presidential election of 2020. Voters agreed to pass a resolution containing a raft of changes that will alter voting procedures, including expanded early voting and a changed absentee voting framework. However, the state also voted to tighten up the rules in other areas, such as by introducing a requirement for photo ID or a signed affidavit for voter registration.
Do you think voting laws in the United States, on the whole, need change?
Copyright 2023, IntegrityPress.org