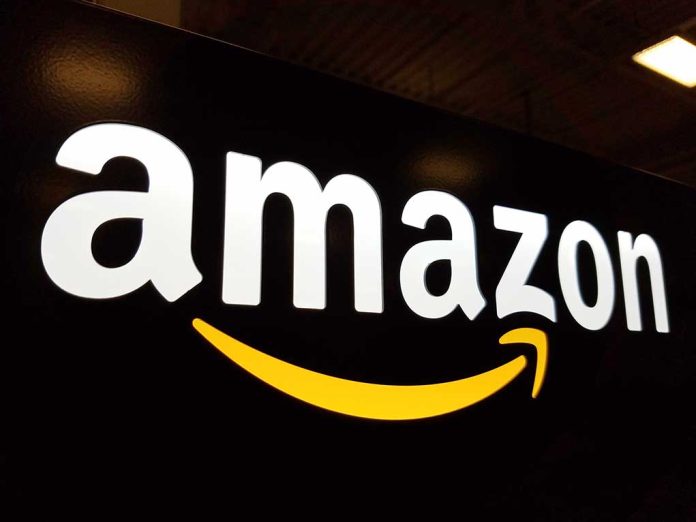 (IntegrityPress.org) – On Monday, 5/29/23, a new lawsuit was filed against Amazon in Denver, Colorado, saying that the company subjected its employees to "inhumane" working conditions that had them use bottles and bags for toilet breaks in order to keep up with the demanding schedule. This is not the first time such claims have been made by Amazon employees.
The lawsuit, filed as a class action, was made by three plaintiffs, Ryan Schilling, Leah Cross, and Marco Rivera, who also want to represent a larger group of drivers. They argue that Amazon's strict work quotas and extensive monitoring systems make it nearly impossible to find appropriate restroom facilities.
The suit also claims that trash cans at Amazon fulfillment centers are filled with urine bottles/containers. Under Colorado law, employers are required to provide paid rest breaks for every four hours of work, but the three drivers assert that Amazon's policies regarding the pace of work deny them these breaks.
Ryan Schilling, one of the drivers involved in the lawsuit, who is a Iraq veteran, said he had a easier time finding a bathroom in a combat zone- than in Amazon. Two of the drivers, who are women, further contend that the poor working conditions disproportionately affect women, as it is more challenging for them to find suitable facilities.
Amazon has not responded to the specific allegations raised in the lawsuit but stated through spokesperson Sam Stephenson that they encourage their delivery partners to support drivers by allowing them time for bathroom breaks. He mentioned that Amazon provides a list of nearby restroom facilities and gas stations within the Amazon Delivery app and allows time for breaks during routes.
The lawsuit against Amazon sheds light on the ongoing debate surrounding working conditions and workers' rights in the company. As the legal proceedings unfold, the allegations will be closely examined, and the company's practices will be evaluated heavily to determine their compliance with labor laws and the well-being of their employees.
Copyright 2023, IntegrityPress.org