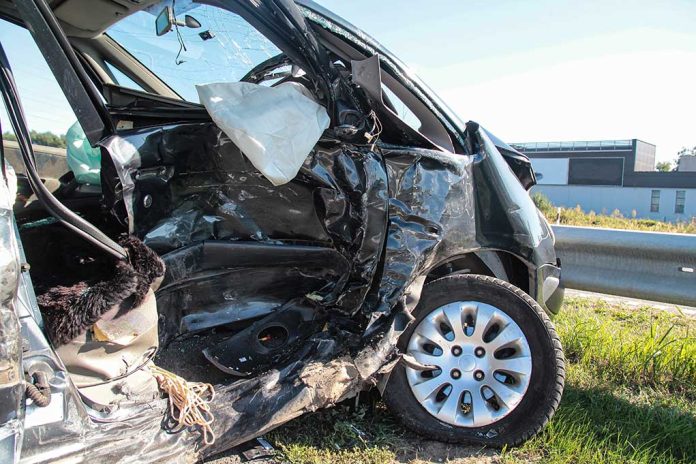 (IntegrityPress.org) – Three Floridians from Lake County were killed in Connecticut on October 22 when their SUV reportedly slammed into the back of a tractor trailer on I-91 while the group was in the midst of a lengthy road trip. The vehicle was carrying six passengers at the time, three of which were adults and three of which were children.
Each child survived, though the adults did not. What began in Central Florida as a back and forth vacation meant to span nearly the entire length of the eastern seaboard ended in tragedy. Family, friends and acquaintances of Lacy Price, Kory Watson and Rebecca Schutte are mourning their deaths.
While one of the children was said to have escaped the crash with reasonably minor injuries, the other two were less fortunate. Connecticut authorities said that Hailyn Holsinger, 12, suffered breaks in both legs, a broken back and a broken neck. Her 9-year-old brother named Bryson was similarly injured.
According to the duo's father, who was not in the vehicle at the time of the collision, his son has already been discharged from the hospital despite having "a shattered spine." Following Bryson's discharge, Derrick Holsinger told a Florida outlet that his daughter is still recovering in a Connecticut facility where her "hips" are being held "together" by "a rod."
Rebecca Shutte was the injured brother and sister's 36-year-old mother. The third injured child, Willow, was the daughter of now-deceased 32-year-old Lacy Price. Willow's age has not been released, but it was reported that her injuries were minor enough not to warrant a lengthy stay in the hospital.
To show their support for the three surviving children and the families of the deceased, Lake County locals have already scheduled a number of fundraisers. In addition to planning two separate donation events for November 1 and 8, a benefit concert featuring performances from Dallas Tyler and Zack Denby is slated for November 19.
Copyright 2023, IntegrityPress.org