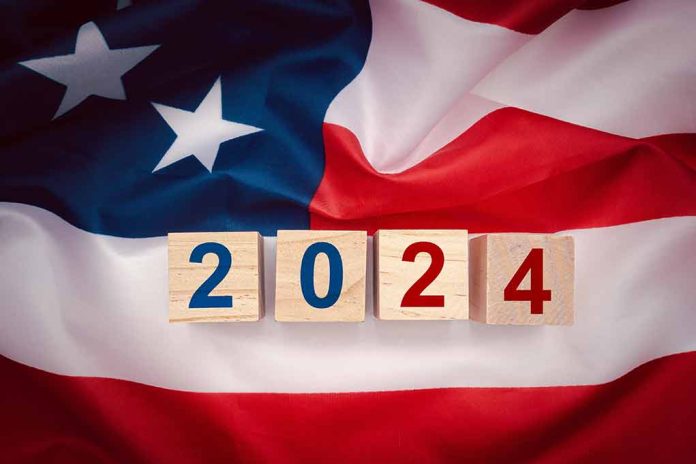 (IntegrityPress.org) – Republican Senator Tim Scott from South Carolina announced at a political event in Charleston that he plans to run for the 2024 GOP presidential nomination. Scott intends to make a "major" announcement on May 22 in North Charleston, South Carolina, where he is expected to declare his candidacy and officially launch his White House campaign. Scott has been a rising star in the Republican Party and is the only Black Republican in the Senate.
Scott kicked off his "Faith in America" listening tour in February and has since visited Iowa twice, as well as New Hampshire, and his home state of South Carolina. He has also launched a presidential exploratory committee, where he has offered voters an "optimistic, positive message anchored in conservativism" while highlighting his humble beginnings, raised by a single mother in poverty.
Scott intends to cater to the evangelical Christian voters who are important to the GOP in Iowa and his home state. However, he faces serious competition from other candidates, including former President Donald Trump, who remains the clear front-runner in the Republican nomination race, and Nikki Haley, the former ambassador to the United Nations and former two-term South Carolina governor who two months ago started her presidential campaign.
Other candidates in the race include Asa Hutchinson of Arkansas, multi-millionaire entrepreneur, best-selling author, and conservative commentator Vivek Ramaswamy, Michigan businessman and 2022 gubernatorial candidate Perry Johnson, and conservative radio talk show host and former California gubernatorial candidate Larry Elder. Ron Desantis of Florida remains on the 2024 sidelines but is expected to launch a presidential campaign after the conclusion next month of his state's legislative session. Former Vice President Mike Pence has also made numerous trips to the early voting states, indicating his potential candidacy.
Scott told reporters that his message is in sync with what voters want and what the nation needs. He believes that the country must choose between focusing on grievances or allowing the seeds of greatness to "spread."
Copyright 2023, IntegrityPress.org