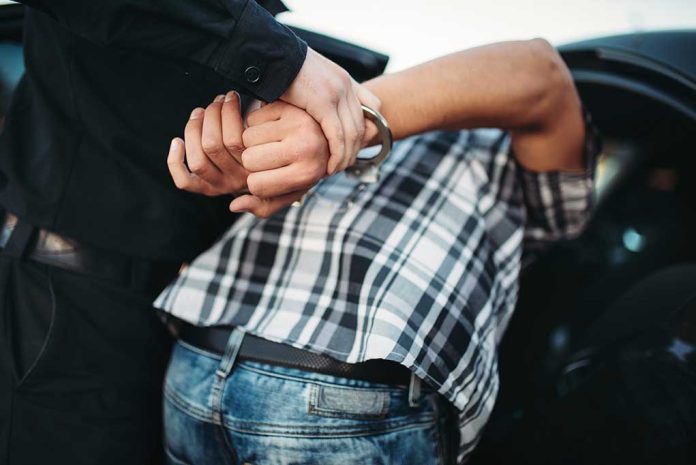 IntegrityPress.org) – Authorities have arrested a driver who crashed a U-Haul truck into security barriers at the White House on the night of Monday, 5/22/23, and he is now facing multiple charges. The suspect, a 19-year-old identified as Sai Kandula who is from Missouri, was taken into custody by the United States Park Police. A dangerous weapon assault, careless driving, and threatening to harm the president, vice president, or a family member are among the charges.
After making threatening statements related to the White House, the suspect was swiftly apprehended by Secret Service officers. While no weapons or explosives were discovered, a Nazi flag was reportedly found at the crash site on the north side of Lafayette Square. The incident occurred around 10 p.m., prompting the Secret Service to close off the area and detain the driver.
Initial investigations suggest that the driver may have intentionally struck the barriers- according to a tweet from Secret Service spokesperson Anthony Guglielmi. There was an image circulating on Social Media showing a Nazi Swastika on the floor near the truck used in the attack, along with other items reportedly seized by authorities.
At this time, the Secret Service and Park Police have not confirmed the presence of the flag at the scene. As law enforcement agencies conducted their investigation into the crash, roadways and pedestrian walkways in the vicinity were temporarily closed.
Although the suspect is of Indian descent, it seems that mainstream media is running with the fact that he is a "white supremacist", instead of looking at the obvious signs that incidents like this are usually a sign of deteriorating mental health. Such incidents, from this one, to mass shootings, seem to be plaguing the US as of late, and it remains to be seen what sort of prevention can be offered to citizens, at least in the form of improving mental health services. Both the GOP and the Democrats point fingers without offering tangible, solid solutions.
Copyright 2023, IntegrityPress.org