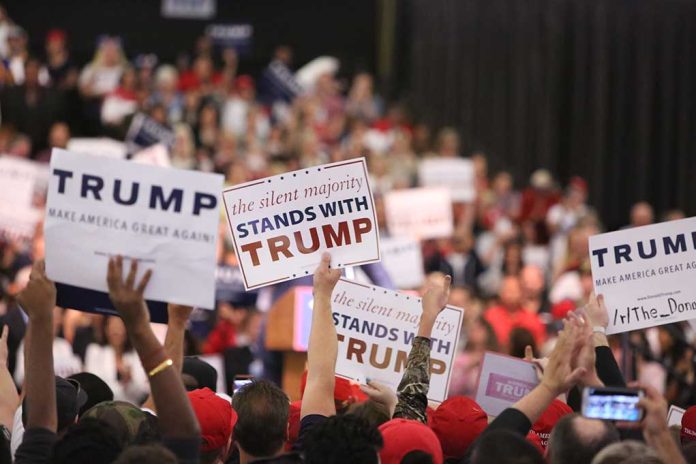 (IntegrityPress.org) – The man who once apologized to the woke mob for appearing alongside President Donald Trump at the Church of the Presidents has said that despite previous mainstream reports to the contrary, he never feared the former President would initiate a governmental coup in Washington, D.C.
General Mark Milley, who helms the Joint Chiefs of Staff, recently told ABC's Martha Raddatz that his former boss did not give him a single "illegal" order during his tenure as President. Raddatz brought up the fact that multiple past reports had suggested Milley and other military leaders were concerned that President Trump would find a way to remain in power through the use of the armed forces.
The longtime ABC fixture asked the general if he found himself "concerned at any" point during the Trump Presidency about the possibility that his Commander-in-Chief would hand him an "illegal order" following "election day." Milley was clear during the September 17 interview that no such "illegal order" was given by his boss at the time. "I never" received one, the general responded.
She followed her line of questioning up by asking the Joint Chiefs Chairman if he was perhaps somewhat "concerned about" the potentiality of receiving coup instructions. The general responded to her and said that in addition to never receiving an unlawful order from Trump, he was never worried about one coming down the line to begin with.
Reports that the nation's top military leaders were in fear of a Presidential coup on the part of Donald Trump extend back to both before and after President Biden assumed office in 2021. One such report published by CNN claimed that Milley "was so shaken" by Trump's post-election behavior that he feared the President would refuse to leave office and would attempt to remain there using the power of the military.
Copyright 2023, IntegrityPress.org