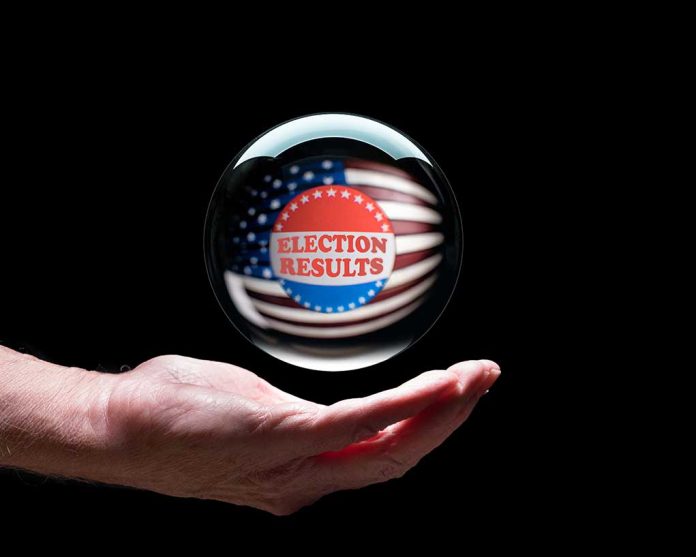 (IntegrityPress.org) – Despite being indicted on federal charges related to mishandling classified documents on June 8, former President Donald Trump maintains a substantial lead in national polls as the preferred candidate for the 2024 Republican presidential nomination.
Both Democrats and Republicans will go through a series of state-by-state contests in early 2024 to select their respective presidential candidates for the November 2024 general election. While polls in early states will gain importance as the contests draw closer, national polls currently serve as the primary indicator.
According to the aggregated data from FiveThirtyEight, Trump currently holds a commanding lead in national Republican primary polls with 53% support. Florida Governor Ron DeSantis trails far behind with 21%, and no other candidate surpasses 6%. Trump's lead has slightly decreased from 53.5% to 20.8% over DeSantis since the previous analysis conducted in late May. It is worth noting that even if Trump were to be convicted in a trial prior to the November 2024 election, he would still be eligible to run for president.
In a recent NBC News poll conducted from June 16 to 20, Trump remains the top choice for 51% of voters, significantly ahead of Gov. Ron DeSantis, who stands at 22%. The other candidates in the 2024 Republican field are polling in the single digits.
These poll results highlight Trump's continued popularity among Republican voters, despite the indictment he faces. It is obviously important to keep in mind that polls can fluctuate, and the dynamics of the race may change as the primary season approaches.
Even with all of the legal drama surrounding Trump when it comes to the indictments, it shows that to a lot of GOP voters Trump means something much more to them than just another candidate. The controversy under Trump might have even made his staunchest supporters even more "MAGA", as it confirms to them that Trump is outsider to the D.C. system.
Copyright 2023, IntegrityPress.org