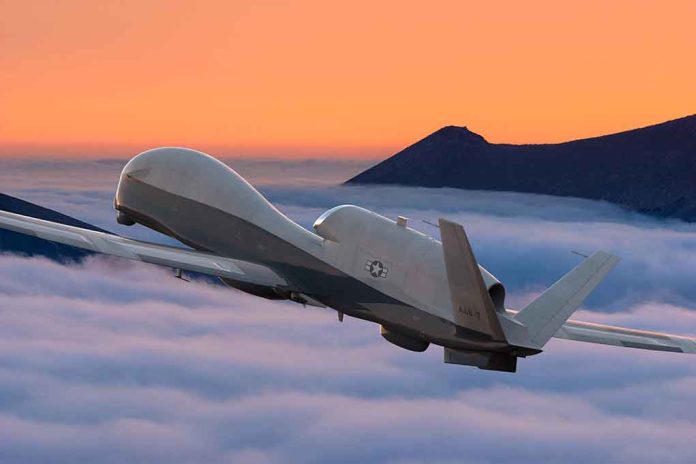 US Drone May Be Responsible for Bridge Collapse
(IntegrityPress.org) – Last week, a portion of the Kerch Strait Bridge connecting Russia to the annexed territory of Crimea collapsed following an explosion. Ukraine didn't claim responsibility for the blast, although Russia appeared to presume its neighbor was behind the attack and conjectured that attackers used truck bombs. Yet, evidence has emerged suggesting an American drone under Ukrainian control might have struck the blow.
Molfar, a think tank comprising global military and intelligence experts, recently released a report on the incident. The document rubbished the Kremlin's version of events, suggesting the possibility an air-based or underwater drone was to blame. The report also claimed that the detonation could have come from a boat or that the individuals behind the operation could have set up mines on the bridge.
Russia says it has arrested 5 Russians, 2 Ukrainians and an Armenian national that it suspects in carrying out last Saturday's explosion on a key bridge linking annexed Crimea to Russia. https://t.co/lcUN2nU07o

— NPR (@NPR) October 12, 2022
Kremlin officials have reportedly placed eight individuals under arrest in connection with the bridge blast, under the presumption the blast resulted from a truck bomb. The Kremlin's Federal Security Service (FSB) stated its belief that operatives smuggled the offending explosive device across borders contained in plastic sheeting. The individuals in custody include five Russians, two Ukrainians, and one Armenian.
What do you think caused the collapse of the Kerch Strait Bridge?
Copyright 2022, IntegrityPress.org