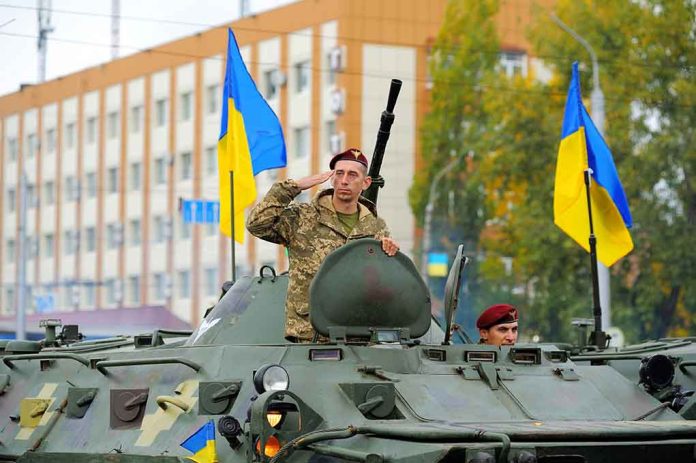 Ukrainian General Reveals MIND BOGGLING War Statistic
(IntegrityPress.org) – As the Russo-Ukrainian war continues, the costs mount. Close to 30,000 people have died in the conflict as of the end of August, and around 14 million have become displaced from their homes. Russian missile strikes have been a major worry for the smaller nation throughout the war, but, according to a military leader from the besieged country, Ukrainian forces are relatively adept at intercepting the projectiles.
According to Kyiv City Military Administration head Major General Mykola Zhirnov, Ukraine's aircraft and anti-aircraft missiles are currently intercepting 50 to 70% of Russia's missiles before they reach their targets. Zhirnov reportedly made this claim to a Ukrainian publication called ArmyInform.
Yet, despite its good record of shooting down missiles, Ukraine is still far from safe from the threat. Zhirnov stressed that strikes remain a concern so long as Russia retains the capacity to launch them.
Major General Mykola Zhirnov said, however, that "as long as the enemy has missile and air weapons, there will still be a threat of air and missile strikes." https://t.co/ji95T6P45N

— Newsweek (@Newsweek) September 4, 2022
On this note, Zhirnov expressed concerns that his nation's air defense capabilities aren't as advanced as those of NATO countries. He said their capabilities in this area stem from Soviet-era technology, and more sophisticated air defense systems would allow Ukrainian troops to intercept a greater percentage of Russia's offensive strikes.
How do you see the war between Russia and Ukraine progressing from here? Do you think additional NATO allies should step up to provide more technology to Ukrainian forces? Reply to your email or send a message to [email protected]. We'd love to hear from you!
Copyright 2022, IntegrityPress.org